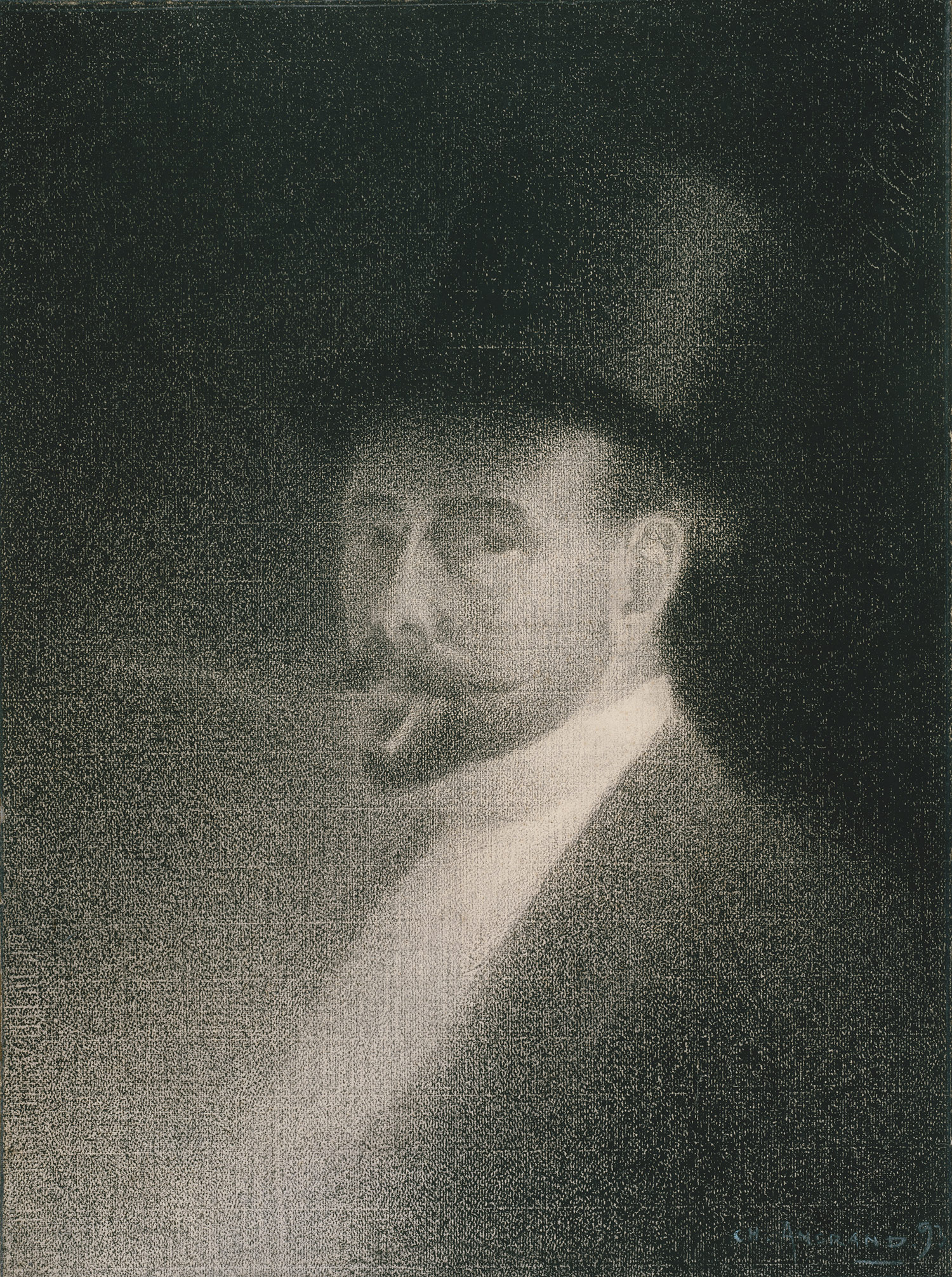 ---
Self–Portrait, 1892
Charles Angrand (French, 1854–1926)
Conté crayon on laid paper; 6 3/8 x 5 3/4 in. (62.2 x 46 cm)
Robert Lehman Collection, 1975 (1975.1.566)

Charles Angrand was a visible presence in the Parisian avant-garde in the late 1880s and early 1890s. Associated with a circle of artists known as the Neo-Impressionists, Angrand emulated the shadowy crayon drawings of Georges Seurat, Neo-Impressionism's standard-bearer. Here Angrand presents himself, not at all as an artist, but as a bourgeois dandy, impeccably dressed and smoking a small cigar. His dashing figure emerges from a penumbra of black ground. Following Seurat's lead, Angrand deftly manipulates the stark white of the textured paper to illuminate the darkness. Fellow Neo-Impressionist Paul Signac praised Angrand's crayon drawings: "… his drawings are masterpieces. It would be impossible to imagine a better use of white and black …These are the most beautiful drawings, poems of light, of fine composition and execution."
This work of art also appears on Connections: Artists by Themselves
Related