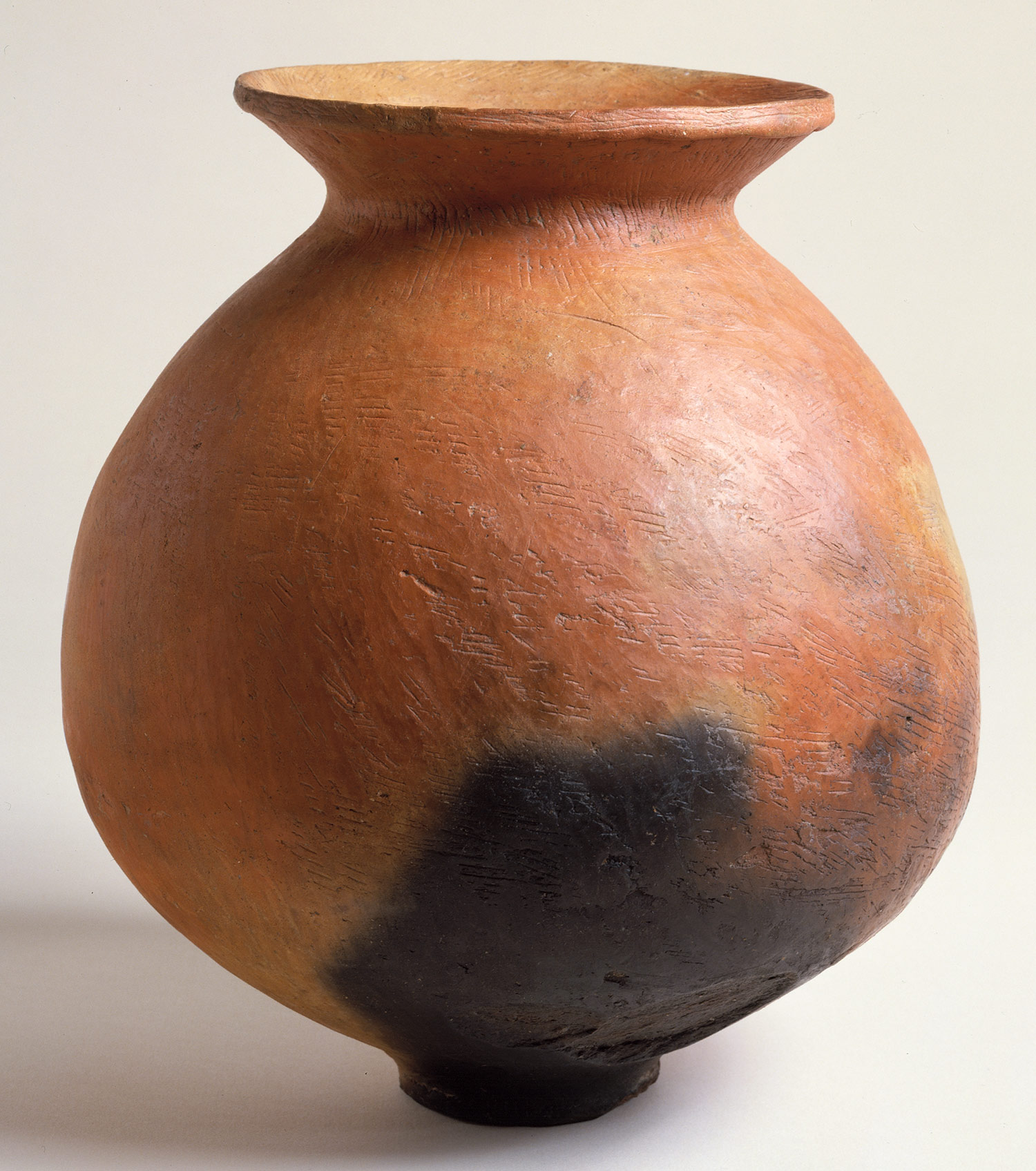 ---
Storage jar, Yayoi period (ca. 4th century

b.c.

–3rd century

a.d.

)
Japan
Earthenware; H. 10 in. (25.4 cm)
The Harry G. C. Packard Collection of Asian Art, Gift of Harry G. C. Packard, and Purchase, Fletcher, Rogers, Harris Brisbane Dick and Louis V. Bell Funds, Joseph Pulitzer Bequest, and The Annenberg Fund Inc. Gift, 1975 (1975.268.378)

During the second century B.C., an influx of people from the continent brought the first of several waves of foreign influence that have shaped Japanese culture, initiating a more advanced cultural stage known as Yayoi. When rice cultivation and bronze and iron metallurgy were introduced, probably through Korea, the isolated and self-sufficient life of the Jomon gave way to a communal society organized to carry out the demanding agricultural cycle. Architectural styles and ornamental motifs reflect other influences from southern China and the Pacific islands stretching from Kyushu to Taiwan.
The social and aesthetic character of the transformed culture of Yayoi is vividly reflected
in its ceramic vessels. The finely articulated shape of this storage jar from the Nagoya area, with its bulbous form rising from a small, flat base to the flaring rim of its wheel-turned neck and mouth, is enhanced by the burnished surface of its warm red body. The irregular, vigorous shapes of Jomon vessels have been replaced by sturdier, more functional ones in which symmetry is of paramount interest.
Related