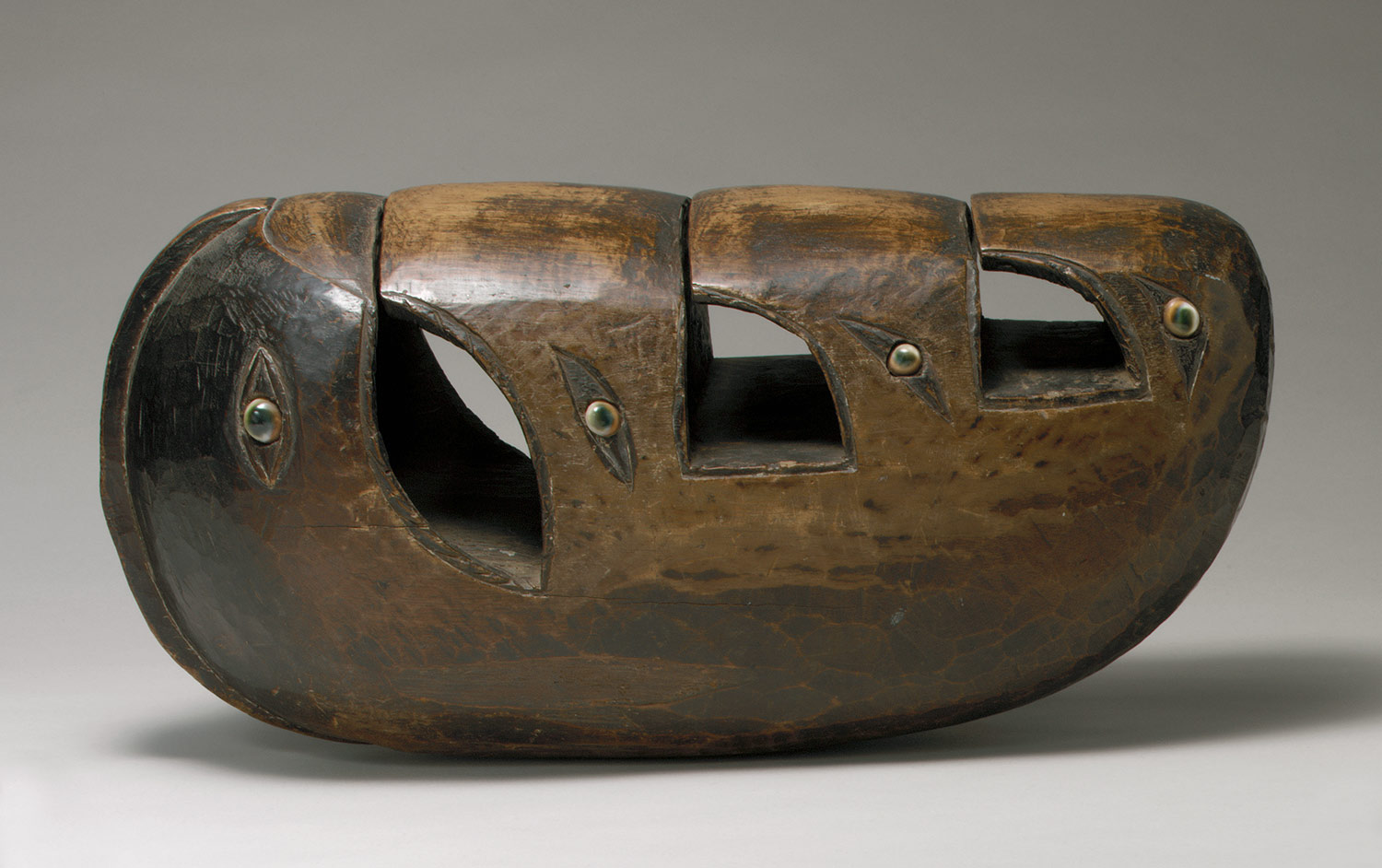 ---
---
Related Multimedia
Original music and a conversation between J. Kenneth Moore (Department of Musical Instruments) and Eric Kjellgren (Department of Arts of Africa, Oceania, and the Americas) (November 2009).
Friction Drum (Lunet or Livika), late 19th–early 20th century
New Ireland
Wood, shell
L. 19 1/2 in. (49.5 cm)
The Michael C. Rockefeller Memorial Collection, Bequest of Nelson A. Rockefeller, 1979 (1979.206.1477)
Made only on the island New Ireland north of New Guinea, the friction drum is unique to Oceania. The instruments consist of a horizontal block of wood the upper portion of which is carved out to form a series of three or four sound-producing wedges (or "tongues") on the top. Lunet were played by men. To sound the instrument, the musician moistened his hand with plant sap and rubbed the palm of his hand rapidly across the tongues, producing a series of rising tones that resembled the cry of a bird for which the instrument was named.
Lunet were used during the final mortuary rites of certain malagan ceremonies, elaborate rituals that honored the dead. During the ceremony, the player would often be concealed inside a conical "nest" suspended from a tree or lying on a platform made from the roots of an upturned tree. Hidden within this enclosure, he played the instrument, whose sound was said to be the voices of the spirits of the dead.
Related