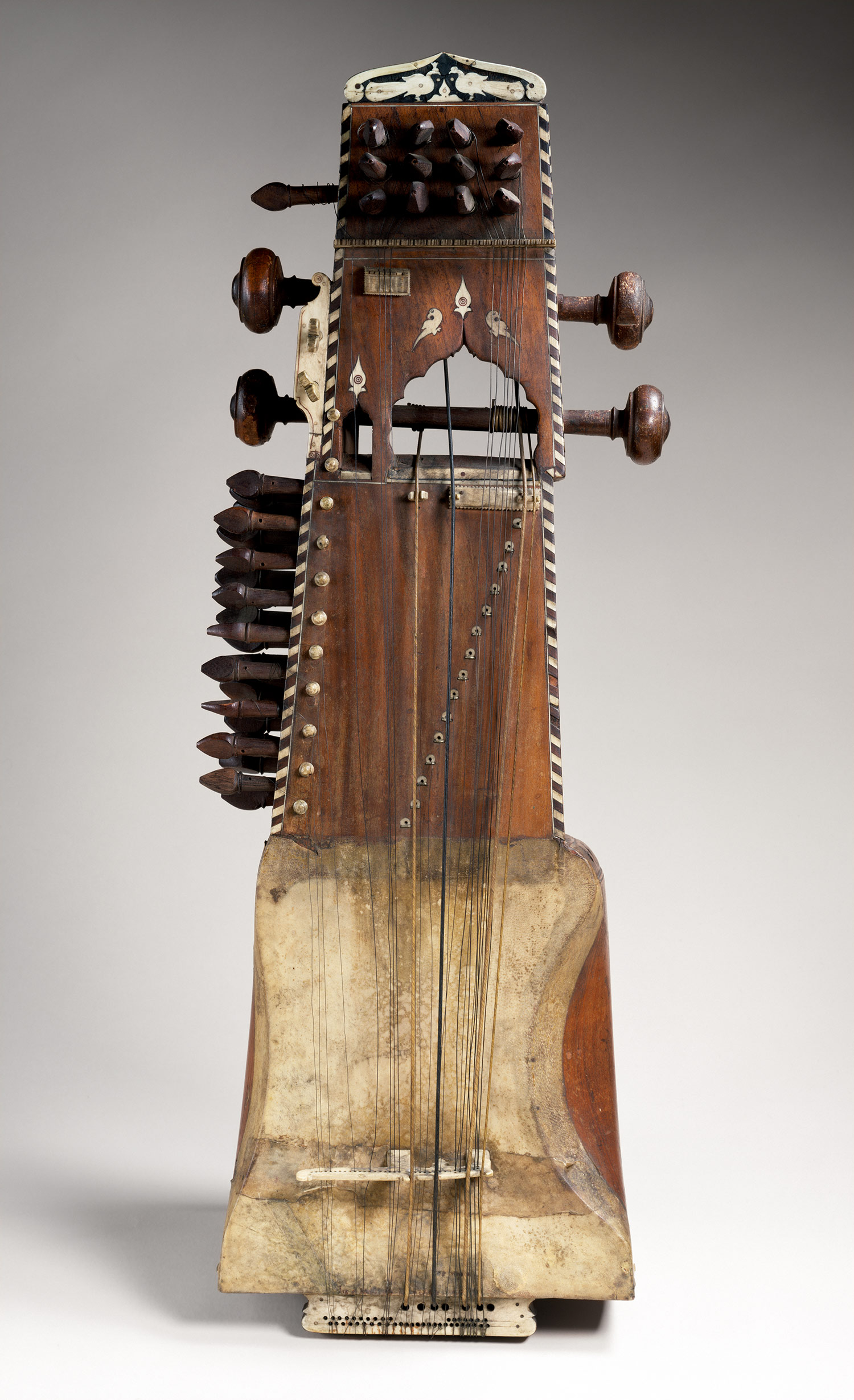 ---
---
Related Multimedia
Raag Durga performed by Ramesh Misra and accompanied by Benjamin Stewart on tanpura. Filmed in the gallery for the art of Mughal South Asia and Later South Asia at The Metropolitan Museum of Art on May 13, 2013.
Sarangi, ca. 1900
India
Wood, ivory, parchment, metal

L. 29 7/16 in. (74.7 cm), W. 9 1/2 in. (24.2 cm), Diam. 6 7/8 in. (17.5 cm)
Gift of Mrs. Harold H. Krechmer, in memory of her husband, 1982 (1982.143.2)
A beautiful, full sound and a close proximity to the melodic flexibility of the human voice make the sarangi the most important bowed instrument of classical Hindustani music of Northern India and Pakistan. A rigid horsehair bow (not shown) rhythmically sounds the gut melody strings, which cross over an ivory elephant-shaped bridge (bara ghurac). Melody and virtuosic embellishment are produced by pulling the strings to the side with the fingernails. This playing technique combines with the instrument's short neck to make the sarangi a particularly difficult instrument to master. The number of metal sympathetic strings (tarabs) which pass through the bridge varies. Today, thirty to forty of these strings attach to pegs (khunti), either at the side or by entering diagonally placed holes along the neck (chati). Decorative openings at the top, where melody strings enter the pegbox (mattha), reflect Mughal architectural influences.
Related