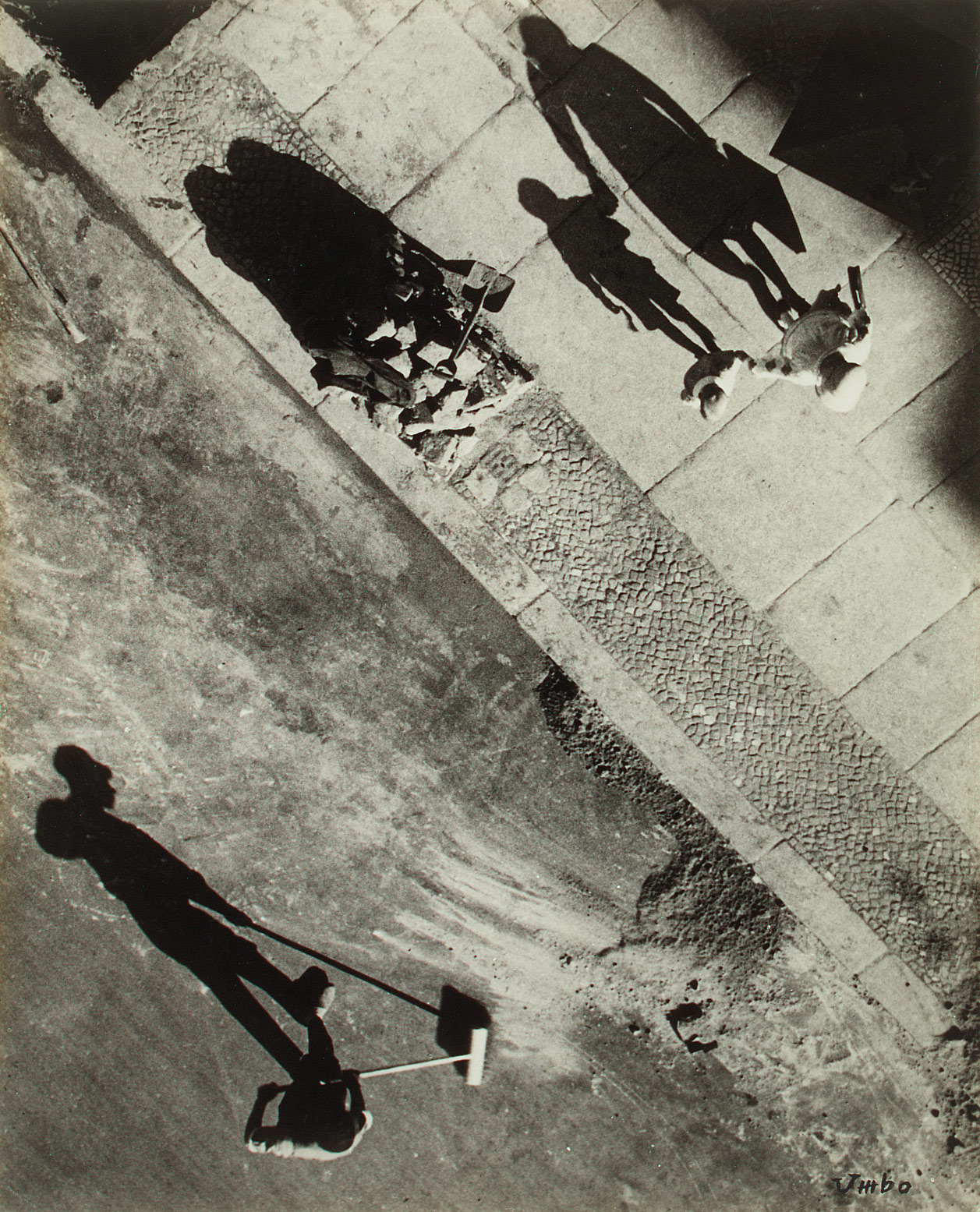 ---
Mystery of the Street, 1928
Umbo (Otto Umbehr) (German, 1902–1980)
Gelatin silver print; 11 7/16 x 9 1/4 in. (29 x 23.5 cm)
Ford Motor Company Collection, Gift of Ford Motor Company and John C. Waddell, 1987 (1987.1100.49)
© Galerie Rudolf Kicken, Cologne and Phyllis Umbehr, Frankfurt/M.
In the aftermath of World War I, when so many aspects of European society were turned on their heads, avant-garde artists explored photography with a newfound flexibility that allowed the medium to do more than merely represent what was before the lens. Techniques such as the photogram, double exposure, photomontage, negative printing, and solarization expanded photography's visual language, and new hand-held cameras invited the strange perspectives of bird's-eye and worm's-eye views.
Among the artists whose untraditional approach to the medium helped create a "new vision" was the free-spirited bohemian and self-taught photographer Otto Umbehr. He began his studies at the Weimar Bauhaus in 1921 and two years later moved to Berlin, where he worked as a photojournalist and portrait photographer. This photograph does not describe what he saw when he looked out his window in Berlin but rather what he discovered when he turned his overhead view of the street upside-down. His simple inversion (indicated by his signature, Umbo, in the lower right corner) posits an unsettling world in which the familiar has become mysterious and shadows seem more real than substance.
Related