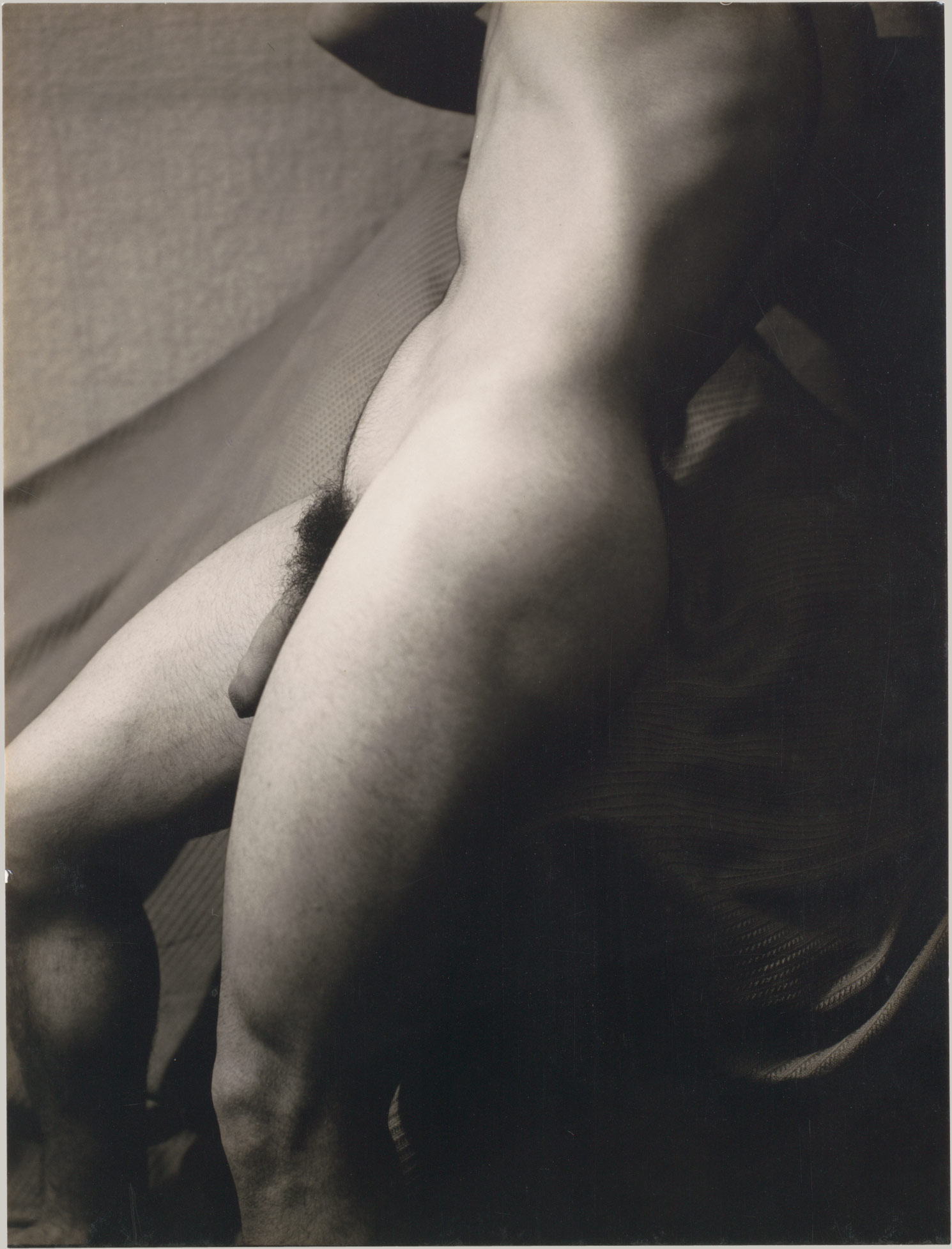 ---
Nude, Portland, Oregon, 1940
Minor White (American, 1908–1976)
Gelatin silver print; 4 11/16 x 3 9/16 in. (11.9 x 9.1 cm)
Ford Motor Company Collection, Gift of Ford Motor Company and John C. Waddell, 1987 (1987.1100.498)
© The Trustees of Princeton University. All rights reserved.

From a background in botany and documentary photography, White developed into an artist whose extreme personal investment in the metaphorical significance of photographic form wrought beautiful images swathed in spirituality. He was especially adept at photographing the male nude. Here, as was typical of White, the body's contours and volumes breathe warmth throughout the image, so that it pulsates with life without attenuating into pure erotica or kitsch. White's talent for such a transformation permeated all of his work, no matter what the subject—barn, landscape, human form, street scene—so that the spirit and spirituality of living inhabited every corner of his images.
Related