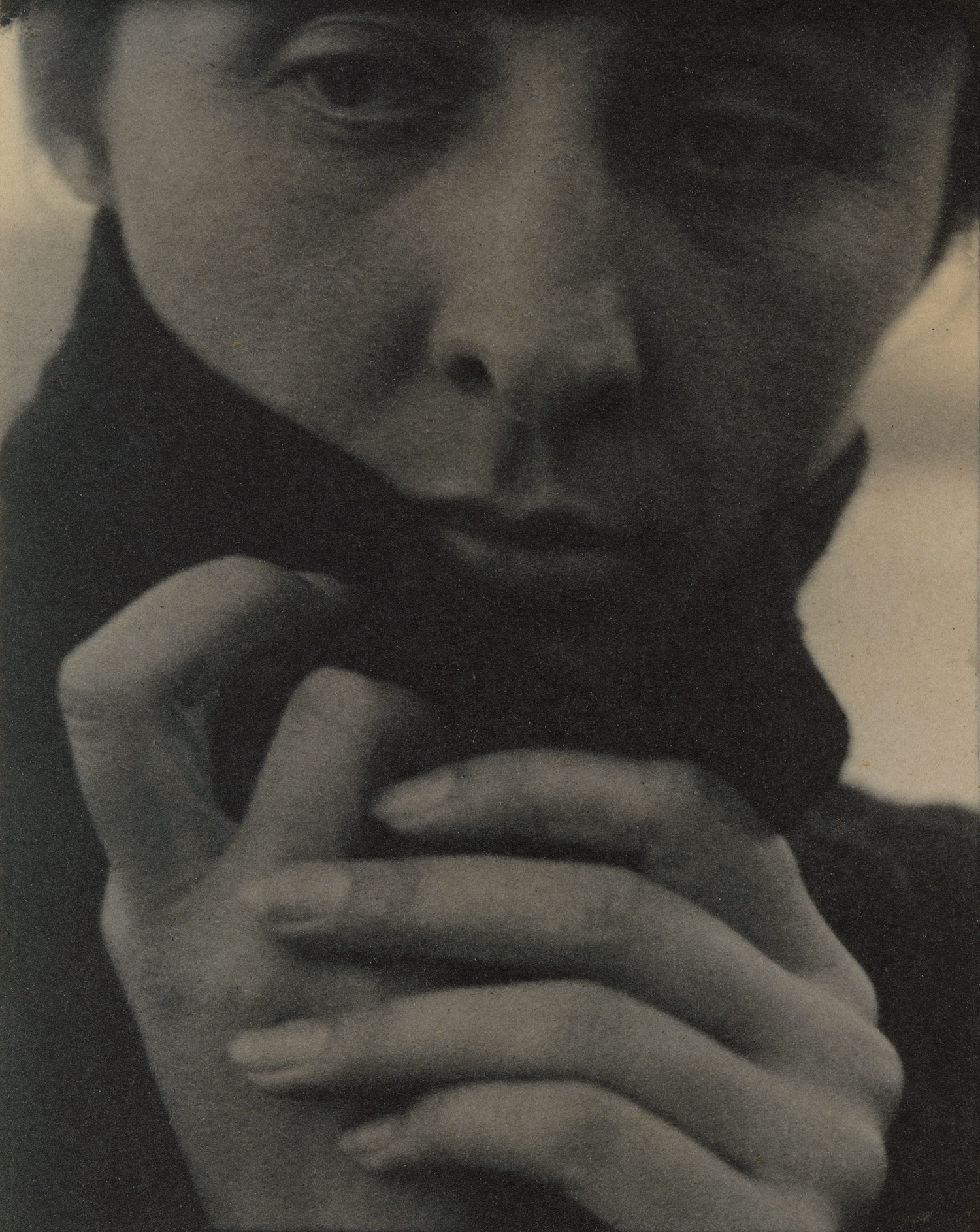 ---
Georgia O'Keeffe, 1918
Alfred Stieglitz (American, 1864–1946)
Platinum print; 4 5/8 x 3 9/16 in. (11.7 x 9 cm)
Gift of Georgia O'Keeffe through the generosity of The Georgia O'Keeffe Foundation and Jennifer and Joseph Duke, 1997 (1997.61.25)
"Stieglitz photographed me first at his gallery '291' in the spring of 1917. . . . My hands had always been admired since I was a little girl—but I never thought much about it. He wanted head and hands and arms on a pillow—in many different positions. I was asked to move my hands in many different ways—also my head—and I had to turn this way and that. . . . Stieglitz had a very sharp eye for what he wanted to say with the camera. . . . His idea of a portrait was not just one picture. His dream was to start with a child at birth and photograph that child in all of its activities as it grew to be a person and on throughout its adult life. As a portrait it would be a photographic diary."
—Georgia O'Keeffe, 1978
Following Stieglitz's death in 1946, his widow, Georgia O'Keeffe, placed on deposit at the Metropolitan seventy-two photographs from his twenty-year composite portrait of her. In 1997, they became a gift through the generosity of The Georgia O'Keeffe Foundation and Jennifer and Joseph Duke, joining seven other portraits of the legendary painter that had been part of Stieglitz's 1928 gift of twenty-two photographs—the first photographs acquired by the Museum as art.
This work of art also appears on Connections: Georgia
, The Ideal Woman
Related