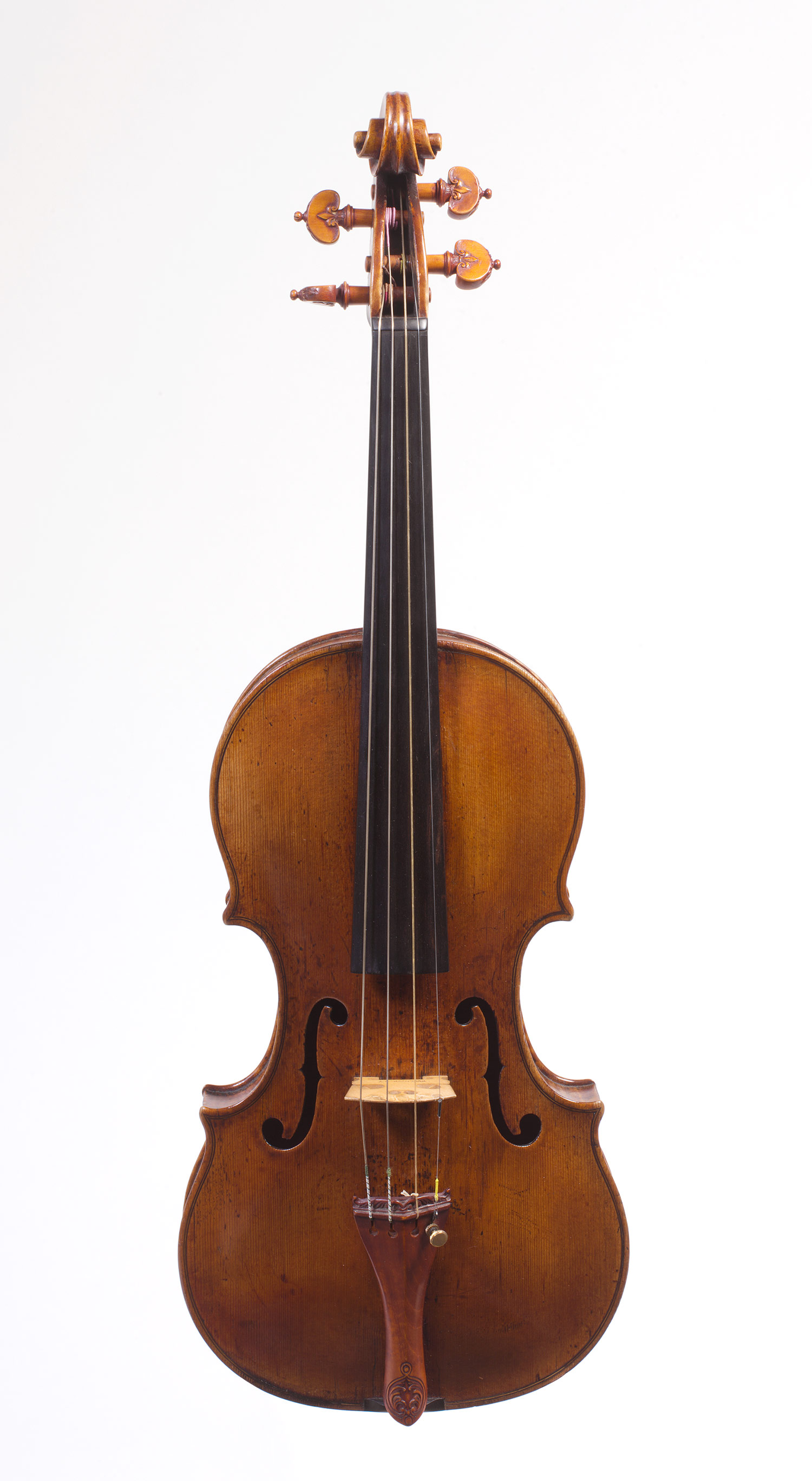 ---
---
Related Multimedia
"Double" from the Sarabande of Partita no. 1 in B minor by Johann Sebastian Bach (1685-1750) and Gigue from Partita No. 2 in D minor by Johann Sebastian Bach (1685-1750) played by Sean Avram Carpenter at The Metropolitan Museum of Art, September 19, 2011. Performed on a violin by Andrea Amati built ca. 1560 in Cremona, Italy (1999.26).
---
Nicola Cosimi (fl. ca. 1708), Prelude from Select Preludes & Vollentarys for the Violin. Performed by Jörg-Michael Schwarz and recorded at The Metropolitan Museum of Art in February of 2010.
Violin, ca. 1560
Andrea Amati (Italian, ca. 1505–1578)
Italy (Cremona)
Maple, spruce, various other materials

L. 14 in. (35.4 cm)
Purchase, Robert Alonzo Lehman Bequest, 1999 (1999.26)
Amati, earliest of the great Cremonese luthiers, has been credited with defining the violin's elegant form and setting the standard of superb craftsmanship that likewise characterizes the work of his followers, who included two of his sons and his distinguished grandson Nicolo, as well as Antonio Stradivari. The Museum's collections include several violins by Nicolo Amati and Stradivari, but this much older and rarer instrument beautifully illustrates the Renaissance origin of the violin's familiar form.
The maple back and sides are decorated with the Latin couplet "Quo unico propugnaculo stat strabiq[ue] religio" (By this bulwark alone religion stands and will stand). The back of the instrument is decorated with fleurs-de-lis in the corners, a geometric design with floral ornamentation between the upper bouts, and a few traces in the middle of the back where there is presumed to have been a coat of arms. Similarities between the decoration on the Museum's violin and that on a violetta by Andrea Amati in the collection of the Musée de la Musique in Paris has led to speculation that the violin was part of a set of instruments presented upon the marriage of Philip II of Spain to Elisabeth of Valois in 1559. The decoration found on the violetta in Paris has a more clearly defined coat of arms for the Spanish king, who took the daughter of Catherine de' Medici as his third wife.
Related