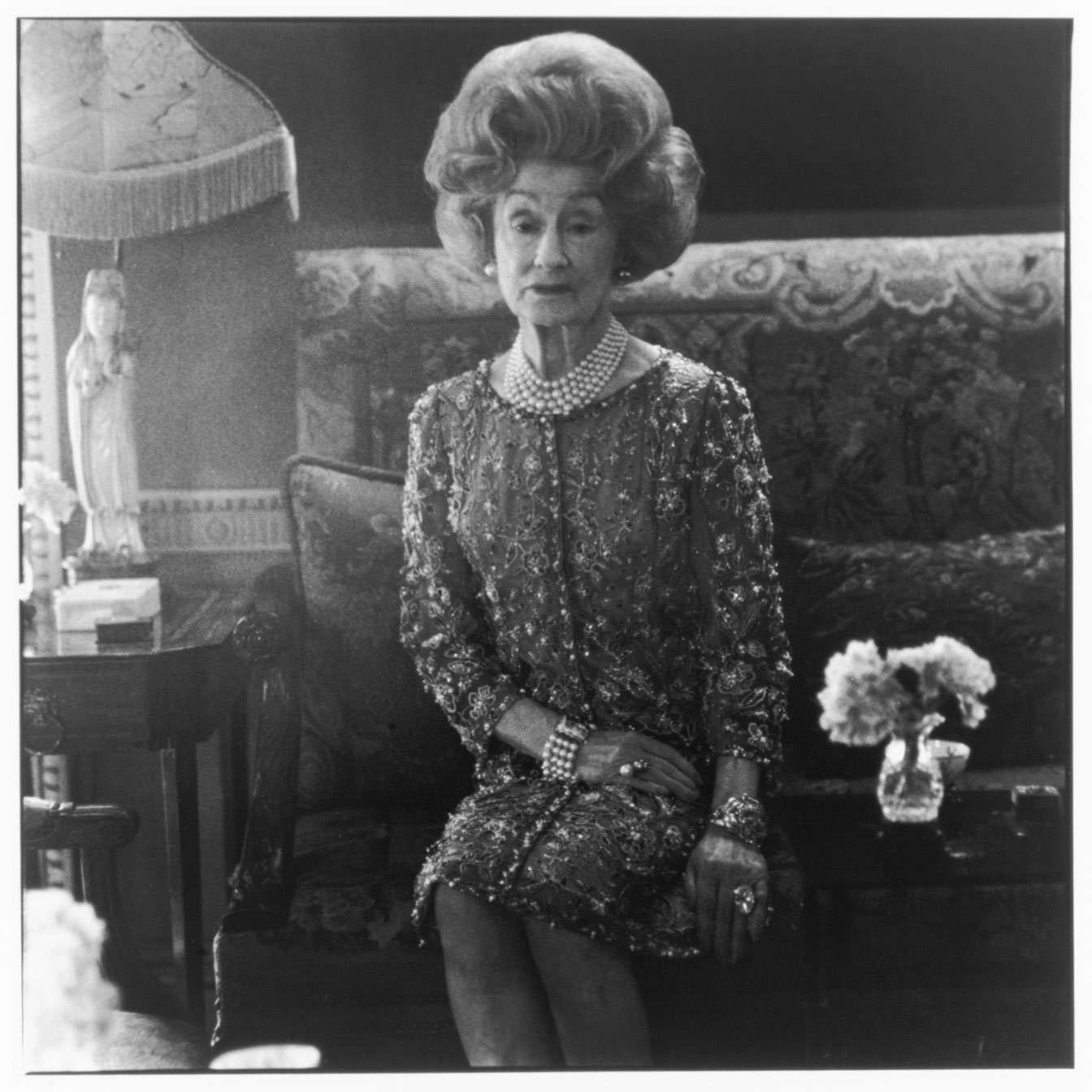 ---
Mrs. T. Charlton Henry in her Chestnut Hill home, Philadelphia, PA., 1965
Diane Arbus (American, 1923–1971)
Gelatin silver print; 8 1/2 x 8 7/16 in. (21.6 x 21.5 cm)
Purchase, Alfred Stieglitz Society Gifts, 2001 (2001.399)
© 1965 The Estate of Diane Arbus, LLC.

When this portrait of a society lady was published in Harper's Bazaar, the feature writer's text for the image noted: "Mrs. T. Charlton Henry … weighs a fragile, feminine ninety pounds, but moves through life like Trojan." Although Mrs. Henry—with her jeweled dress and formidable helmet of hair—may have been an atypical Arbus subject, the photographer employed her trademark classical style to capture the power and poignancy of this wealthy upper class woman in the elegant confines of her milieu.
Related