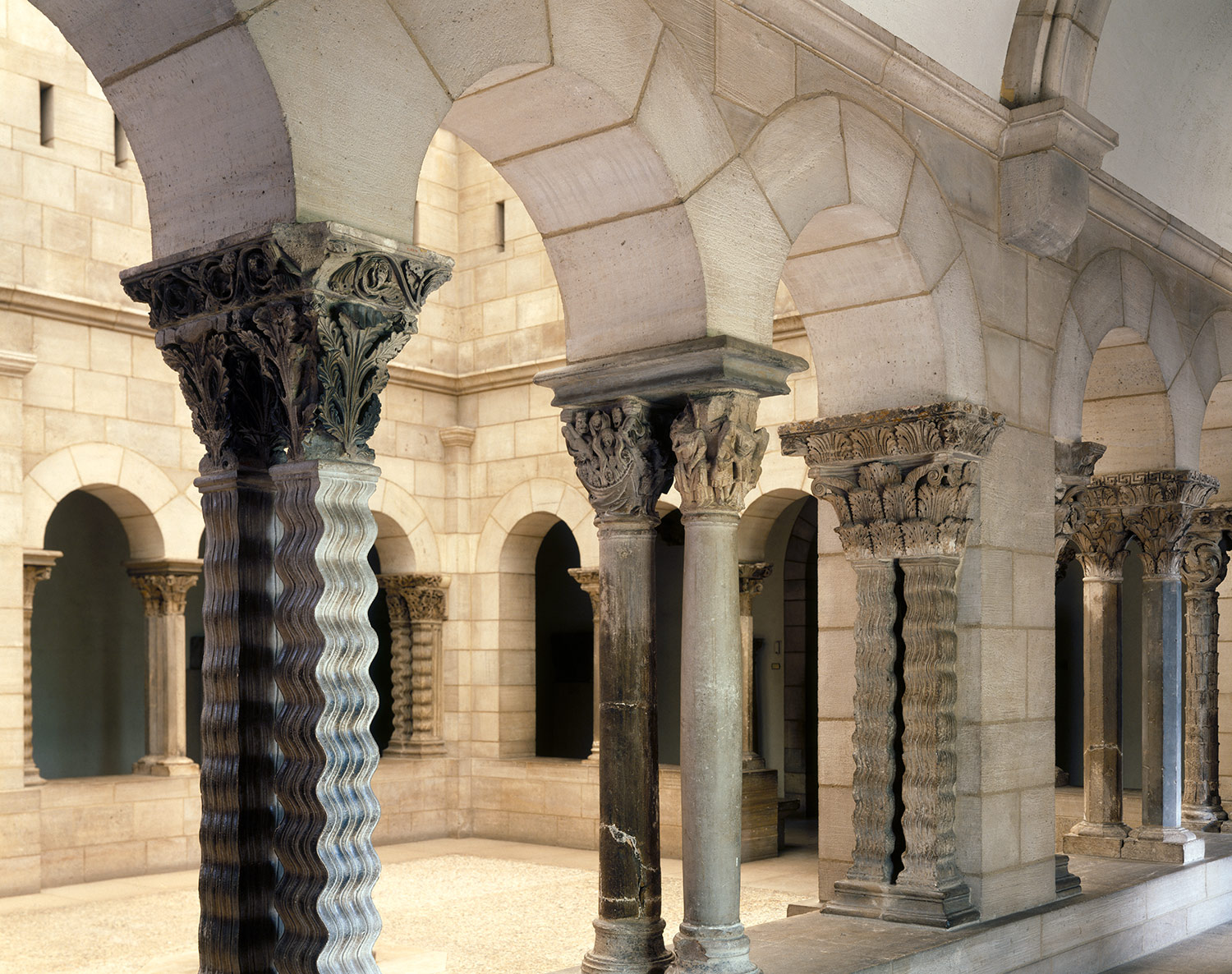 ---
Cloister of Saint–Guilhem–le–Désert, before 1206 (with 14th–century additions)
French (near Montpellier)
Limestone; 30 ft. 3 in. x 23 ft. 10 in. (0.9 x 0.7 m)
The Cloisters Collection, 1925 (25.120.1–.134)

The Benedictine Abbey of Saint-Guilhem-le-Désert was founded in 804 by Guilhem, count of Toulouse, duke of Aquitaine, and member of Charlemagne's court. By the twelfth century, the abbey had been renamed in honor of its founder and had become an important site on the pilgrimage roads that ran through France to the holy shrine of Santiago de Compostela in Spain.
The steady visits of these pilgrims and the gifts they brought stimulated a period of prosperity. By 1206, a new cloister had been built at Saint-Guilhem incorporating the columns and pilasters now at The Cloisters. While many of them recall Roman columns, fragments of which were abundant in southern France at the time, they depart from classical models in their remarkable variety of design.
Like other French monasteries, Saint-Guilhem suffered greatly in the religious wars following the Reformation and during the French Revolution, when it was sold to a stonemason. The damage was so severe that it is now impossible to determine the original dimensions of the cloister or the number and sequence of its columns.
Related