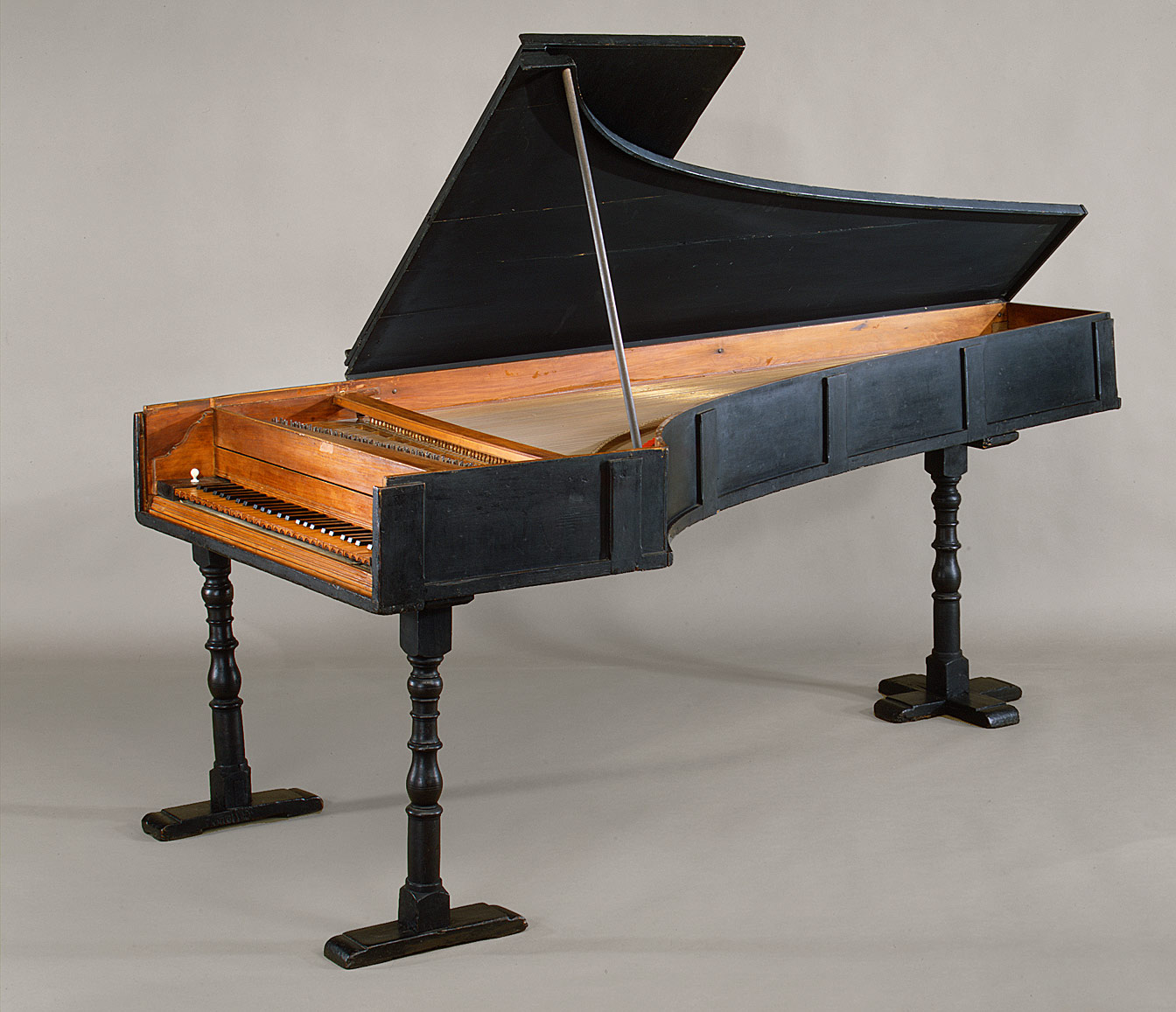 ---
---
Related Multimedia
Dongsok Shin performs the Sonata in d minor, K.9 by Domenico Scarlatti (1685–1757) on the earliest known surviving piano, made by the instrument's inventor, Bartolomeo Cristofori (1655–1731), in Florence, 1720. Scarlatti's keyboard compositions were performed on both the harpsichord and the early piano.
---
Domenico Scarlatti (1685–1757), Presto e fugato from Sonata in G minor, K.373. Martin Souter, piano. Keyboard Classics: Period Music Performed on the World's Oldest Piano. Classical Communications CCL CD005 (1999).
Grand Piano, 1720
Made by Bartolomeo Cristofori (Italian, 1655–1731)
Florence, Italy
Various materials

Total H. 34 in. (86.5 cm)
The Crosby Brown Collection of Musical Instruments, 1889 (89.4.1219)
Bartolomeo Cristofori was the first person to create a successful hammer-action keyboard instrument and, accordingly, deserves to be credited as the inventor of the piano. This example is the oldest of the three extant pianos by Cristofori. In the last years of the seventeenth century, he began to work on an instrument on which the player could modulate the volume solely by changing the force with which the keys were struck. By 1700, he had made at least one successful instrument, which he called "gravicembalo col piano e forte" (harpsichord with soft and loud). His instrument still generally resembled a harpsichord, although its case was thicker and the quill mechanism had been replaced by a hammer mechanism. Cristofori's hammer mechanism was so well designed and made that no other of comparable sensitivity and reliability was devised for another seventy-five years. In fact, the highly complex action of the modern piano may be traced directly to his original conception.
Related