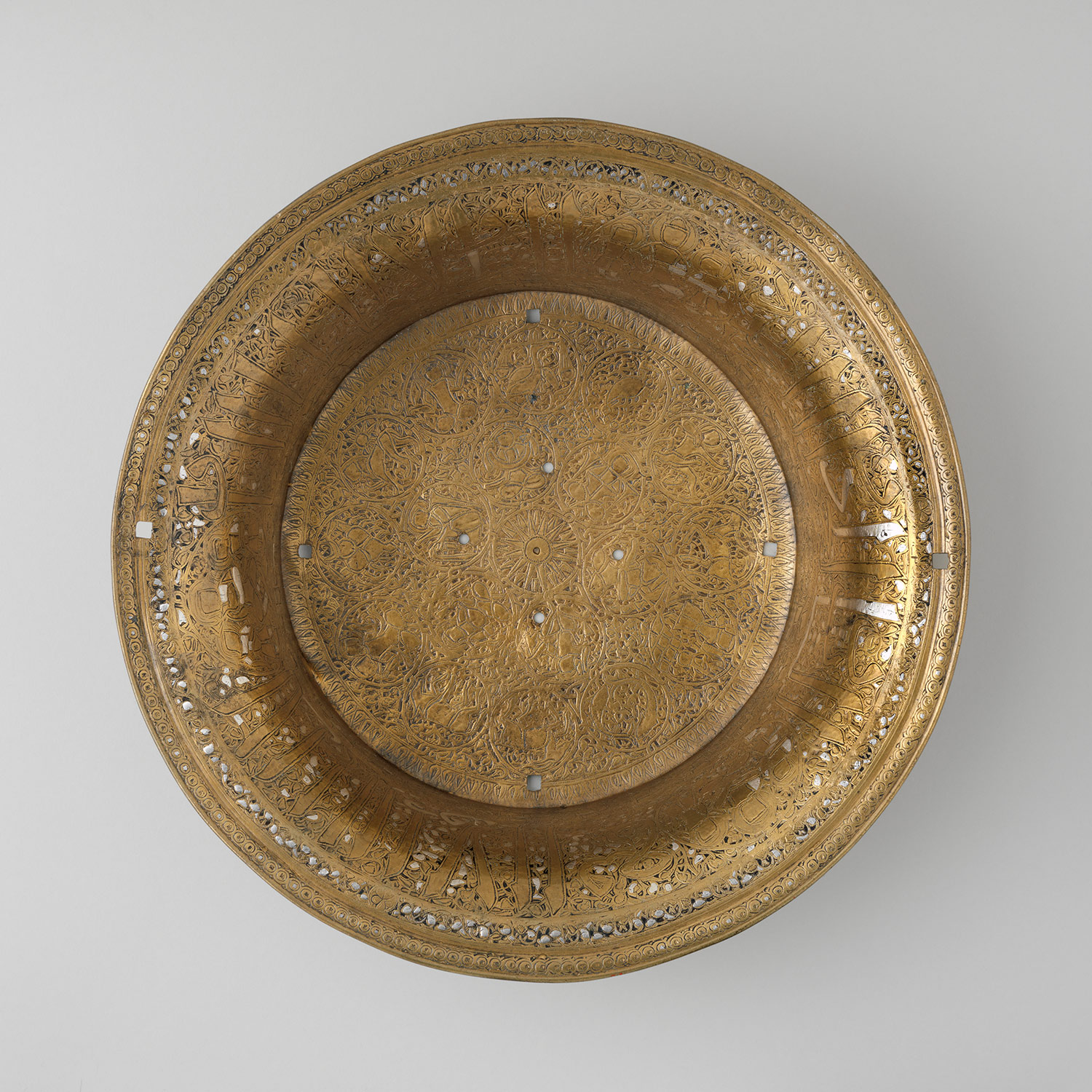 ---
Basin with Zodiac signs and royal titles, Mamluk period (1250–1517), late 13th–early 14th century
Egypt or Syria
Brass; engraved and inlaid with silver and black compound; H. 4 1/2 in. (11.4 cm), Diam. 12 3/4 in. (32.4 cm)
Edward C. Moore Collection, Bequest of Edward C. Moore, 1891 (91.1.553)
With the Sun in the center, the seven planets and all twelve signs of the Zodiac are arranged on the bottom of this basin. The titles of an unknown noble circle the rim. This basin would have been used for ablutions with a matching ewer.
When shown alone, the symbol for Scorpio (al-caqrab, "the scorpion") is two scorpions with their bodies curved in a circle. When shown with its Planetary Lord Mars, Mars holds the scorpions by their tails. Because he cannot also hold his two attributes, a sword and a severed head, when shown with Scorpio he wears a helmet and a coat of mail so that he is still recognizable.
Said the Wise Abu Macshar: "Those who are born in this decade have a fair complexion with a tendency to redness. They are handsome, and have a loud and beautiful voice. They are virtuous and inclined to religious matters. They have a mark on their face, hips, and under one foot. They have black eyes. Allah knows more..."
Related