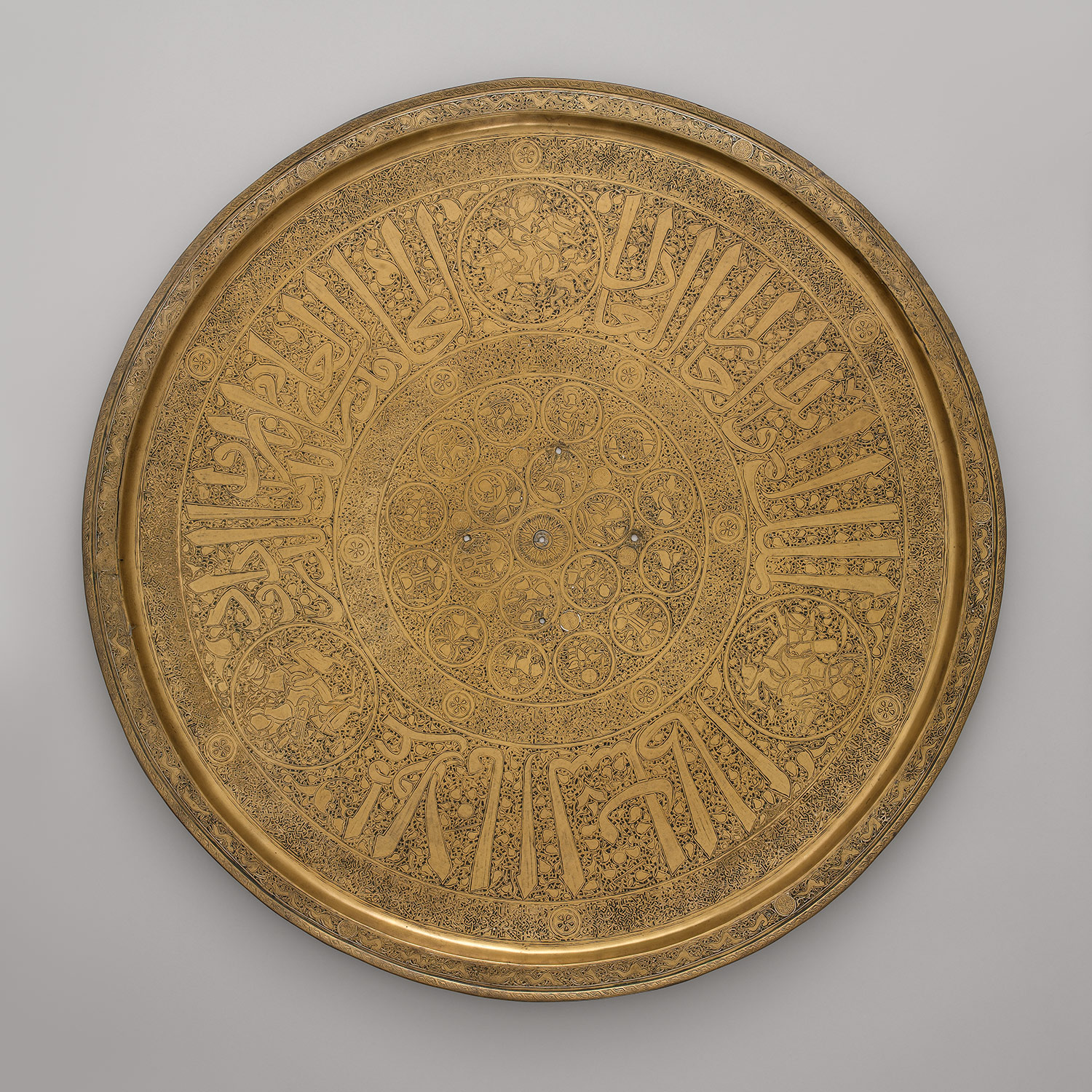 ---
Inlaid tray, Mamluk period (1250–1517), late 13th–early 14th century
Egypt
Brass; engraved and inlaid with silver and black compound; Diam. 30 1/4 in. (76.8 cm), H. 1 1/2 in. (3.8 cm)
Edward C. Moore Collection, Bequest of Edward C. Moore, 1891 (91.1.604)
This tray has concentric bands of decoration around a central Sun disk. Included in the bands are personifications of the six planets and the twelve signs of the Zodiac, coursing animals, and an inscription (the titles of a Mamluk official) with medallions containing a falconer, polo players, and seated musicians.
In the Arabic tradition, the constellation of Sagittarius was known as al-rami, "the archer," while the corresponding Zodiac sign was known as al-qaws, "the bow." As a result, representations of the Zodiac sign, a centaur shooting an arrow from his bow, combine aspects of the two. The image of the centaur here also has the upper body of the mythical beast, which can be interpreted as an image of Jupiter, Sagittarius' Planetary Lord.
Said the Wise Abu Macshar: "Those who are born in this decade have a dark complexion with a tendency to redness. They are good-looking, but their physique is somewhat stocky, although in proportion. They have a strong and noble soul. People love them and like to listen to them. They have a mark on their right knee and on their belly, and a scar on their hips. Allah knows more..."
Related