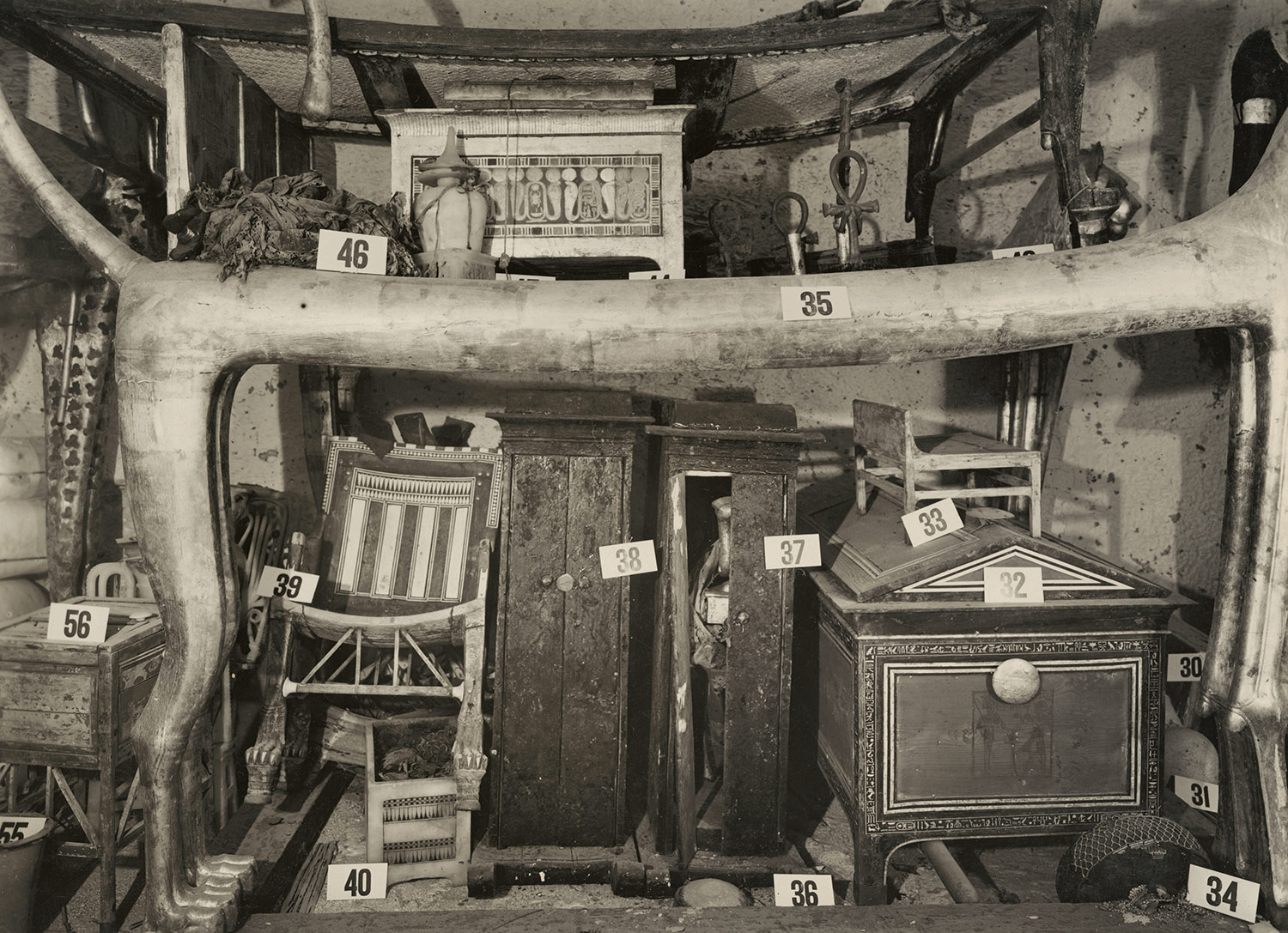 ---
Detail of Objects in the Antechamber, December 1922
Harry Burton (English, 1879–1940)
The Egyptian Expedition of The Metropolitan Museum of Art
Gelatin silver print; 9 1/8 x 6 7/8 in. (23.2 x 17.5 cm)
(TAA 18)
This image of the controlled chaos that reigned in the small antechamber of Tutankhamun's tomb was among the first photographs taken of the great find. Almost immediately after his first glimpse of this room, filled with gilded furniture, food offerings, alabaster vases, and chests filled with unknown treasures, Howard Carter sent a telegram to Albert M. Lythgoe, head of the Metropolitan Museum's Department of Egyptian Art. Carter's urgent request was for the loan of the Egyptian Expedition's photographer, Harry Burton, who was already known among his colleagues as the finest archaeological photographer of the time.
No royal tomb had been completed for Tutankhamun when he died unexpectedly around the age of eighteen. Instead, a smaller tomb in the Valley of the Kings, built for another noble occupant, was pressed into service. Burton's photograph, filled edge to edge with furniture and other objects, suggests the quantity of material that was crammed into a tomb never meant to hold a king's ransom.
Carter's team placed numbers on each object so that its position in situ would be documented before removal from the tomb. It is this careful step-by-step procedure—not preparations for the ultimate garage sale—that we see here.
Related