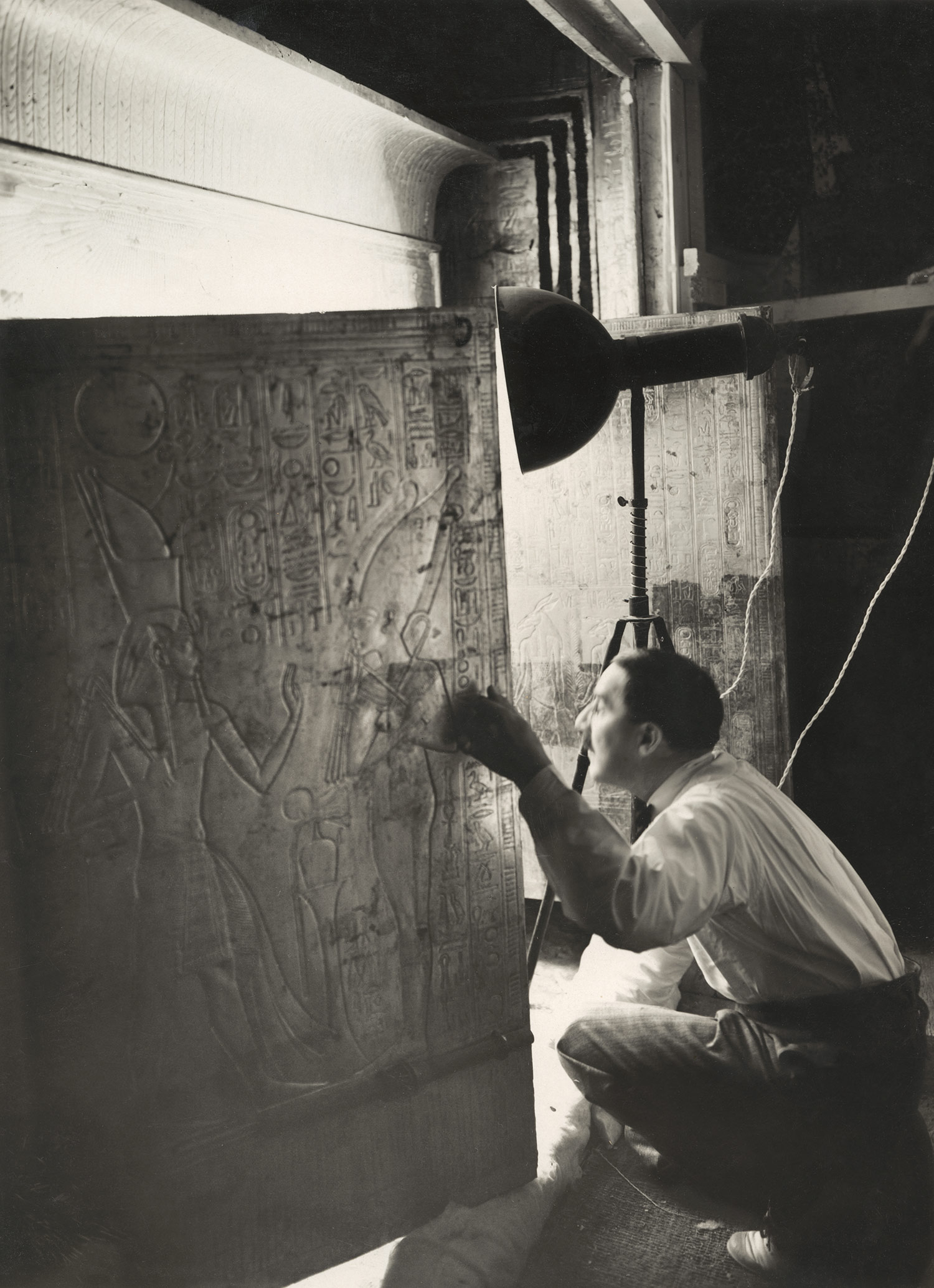 ---
Howard Carter Looking through the Open Doors of Tutankhamun's Second Shrine, January 1924
Harry Burton (English, 1879–1940)
The Egyptian Expedition of The Metropolitan Museum of Art
Gelatin silver print; 6 5/8 x 9 in. (16.9 x 22.9 cm)
(TAA 678)
In January 1924, Howard Carter removed the doors of the great outer gilded shrine that almost filled the burial chamber of Tutankhamun's tomb. Inside was a second gilded shrine with a seal securing its double doors. When the seal was cut and the doors were opened, a third sealed shrine was revealed.
In this dramatic, carefully composed photograph, Carter is shown gazing through the opened doors of the second shrine, his face apparently illuminated by reflected light from the gilded surface of the sealed shrine beyond. The left-hand door has been positioned to catch a raking light that reveals a scene of Tutankhamun (left) praising Osiris.
Like a Hollywood film still, Burton's photograph of Carter is carefully constructed to tantalize the viewer. The photographer's flood lamp is positioned so that Carter seems illuminated—almost dumbstruck—by the glow of treasures that lie within, as he alone sees what is still hidden from our view. In reality, Carter saw the closed doors of the third shrine, less than a foot beyond the open door of the second shrine.
This work of art also appears on Connections: Doors
Related