This special installation will feature five Victorian masterpieces from the collection of the Museo de Arte de Ponce in Puerto Rico. The exceptional loans include the iconic Flaming June by Frederic Leighton, John Everett Millais's The Escape of a Heretic, 1559, and Edward Burne-Jones's Small Briar Rose series (The Prince Enters the Wood, The King and His Court, and The Sleeping Beauty, all painted 1871–73).
The paintings will be displayed in the galleries for 19th- and early-20th-century European paintings and sculpture, presented in dialogue with other works by artists at The Met. Most notably, the presentation will bring together Leighton's Flaming June with Lachrymae (1894–95, The Met), two of his last monumental oil paintings. Although the two works have been in several exhibitions together, this is the first time that they will be displayed side by side.
Since the Museo de Arte de Ponce has been closed for repair following devastating earthquakes in 2020, this partnership allows the public to continue viewing their most important artworks while also showcasing meaningful connections with The Met's collection.
These loans are supported in part by the Lillian Goldman Charitable Trust.
A slider containing 5 items.
Press the down key to skip to the last item.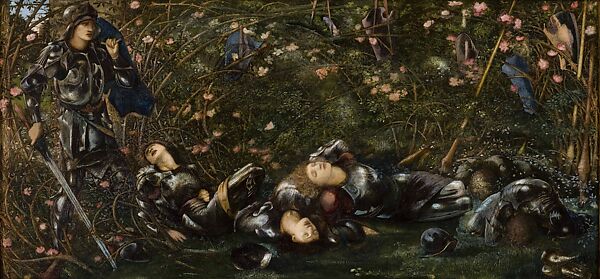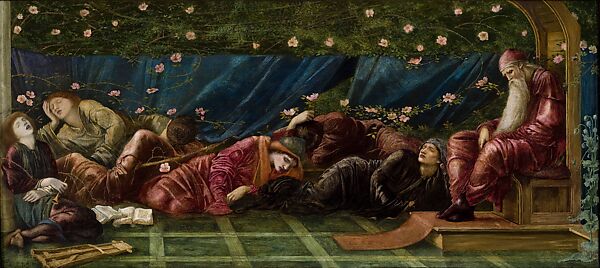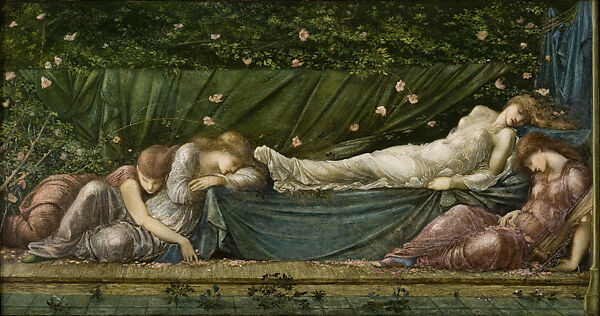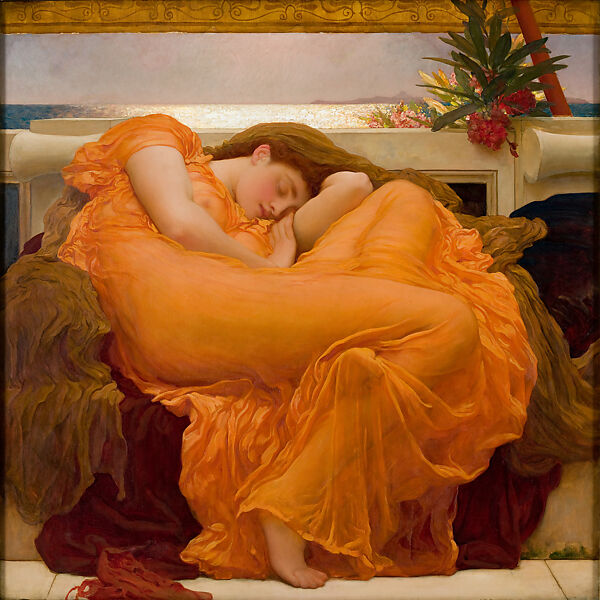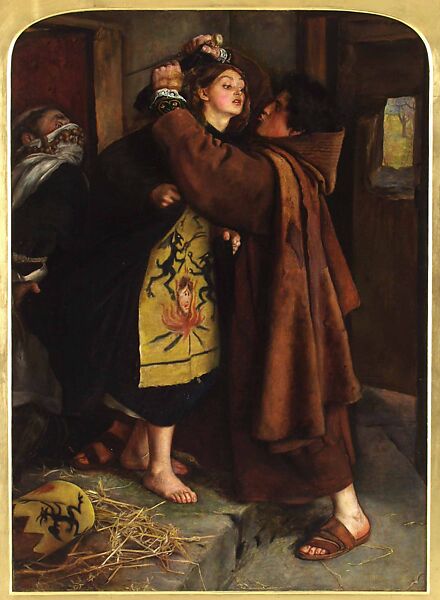 Read
Discover the magnetism of this iconic painting that nearly fell into obscurity.
Marquee: Frederic, Lord Leighton (British, 1830–1896). Flaming June (detail), 1895. Oil on canvas. Museo de Arte de Ponce, Puerto Rico; The Luis A. Ferré Foundation, Inc.