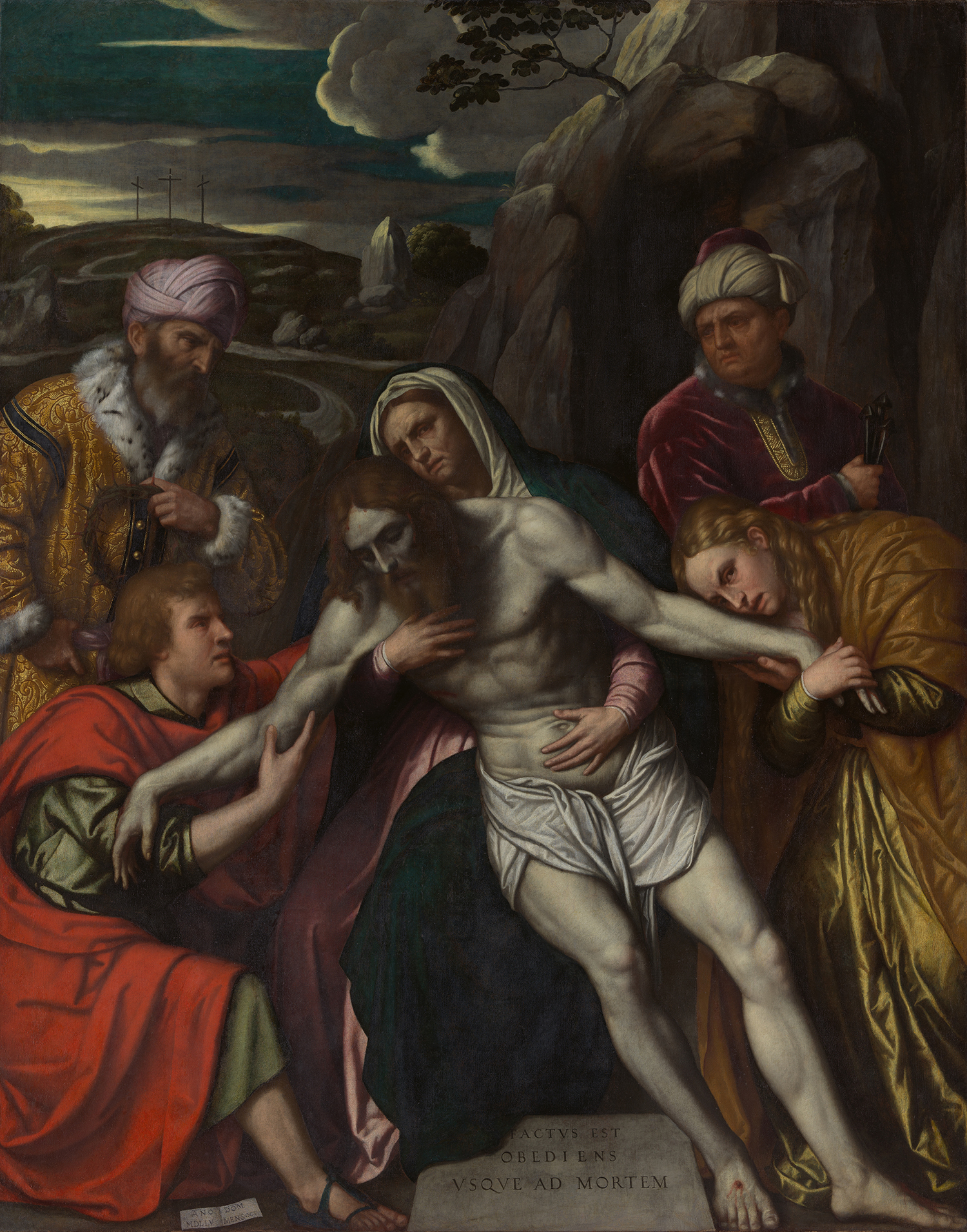 ---
The Entombment, 1554
Moretto da Brescia (Alessandro Bonvicino) (Italian, Brescian, ca. 1498–1554)
Oil on canvas; 94 1/2 x 74 1/2 in. (240 x 189.2 cm)
John Stewart Kennedy Fund, 1912 (12.61)

The body of the dead Christ is supported by the Virgin between Saints John the Evangelist and Mary Magdalene. At the back are (left) Nicodemus, holding the nails of the Crucifixion, and (right) Joseph of Arimathea, with the crown of thorns. On the tomb slab below is the inscription FACTVSEST/ OBEDIENS/ VSQUE AD MORTEM ("He … became obedient even unto death"; Philippians 2.8).
One of Moretto's last works, The Entombment was commissioned by a confraternity for an oratory adjacent to the Church of San Giovanni Evangelista in Brescia. The somber quality of the painting, with its muted, rich tones and crepuscular landscape punctuated by three crosses, the dark tomb opening, and the elderly and suffering Virgin, created a mood proper to the devotions of the confraternity members. So, too, did the artist's arrangement of the figures—pressed close to the picture plane, with Christ supported, awkwardly, in a position analogous to his pose on the cross, stressing the helplessness of Christ and the closeness of mother and son.
Related