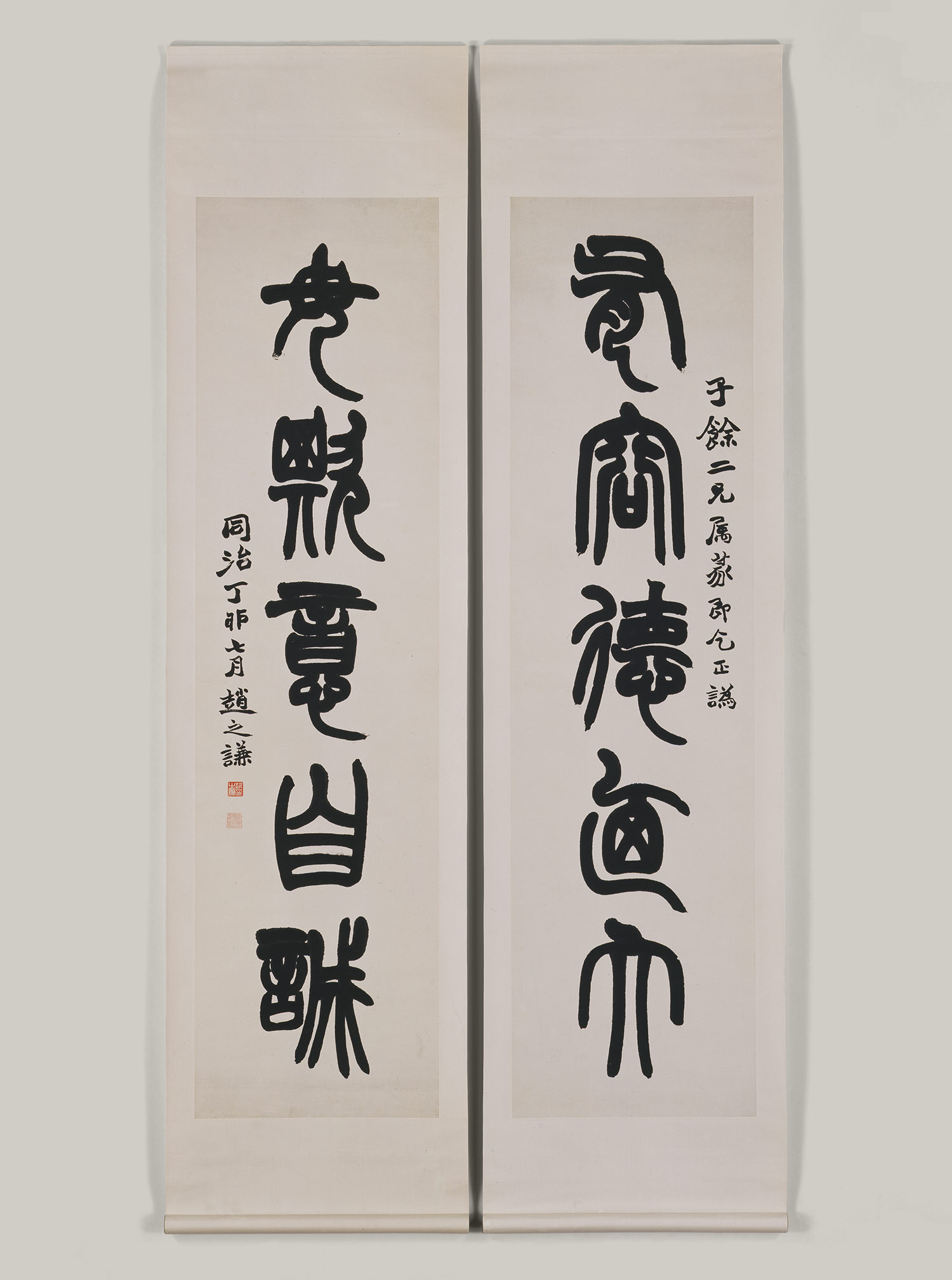 ---
Couplet, dated 1867
Zhao Zhiqian (Chinese, 1829–1884)
Pair of hanging scrolls; ink on paper; Each scroll: 72 x 19 in. (182.9 x 48.3 cm)
Gift of Judith G. and F. Randall Smith, in honor of Maxwell K. Hearn, 2000 (2000.345.1,2)

Zhao Zhiqian, the leading scholar-artist of his day, grew up in a merchant family, but undertook a classical education in order to pursue a career in government. Passing the provincial civil service examination in 1859, Zhao spent the next twelve years in Beijing, selling his art while trying unsuccessfully to pass the capital examination, before being awarded a post as district magistrate in Jiangxi Province in 1872.
Zhao was equally renowned as a calligrapher, a seal carver, and a painter. In his calligraphy, Zhao is best known for a distinctive "square brush" style derived from the engraved stone writings of the Northern Wei dynasty (386–534), as seen in his dedication and signature here, but he also developed a distinctively plump seal script manner exemplified by this couplet, which expresses a sentiment appropriate for a government official:
Because one has forebearance, one's virtue is great;
Because one does not deceive, one's thoughts are
naturally sincere.
(translation from Jason C. Kuo, Word as Image: The Art of Chinese Seal Engraving [New York: China Institute in America, 1992], p. 88)
Related