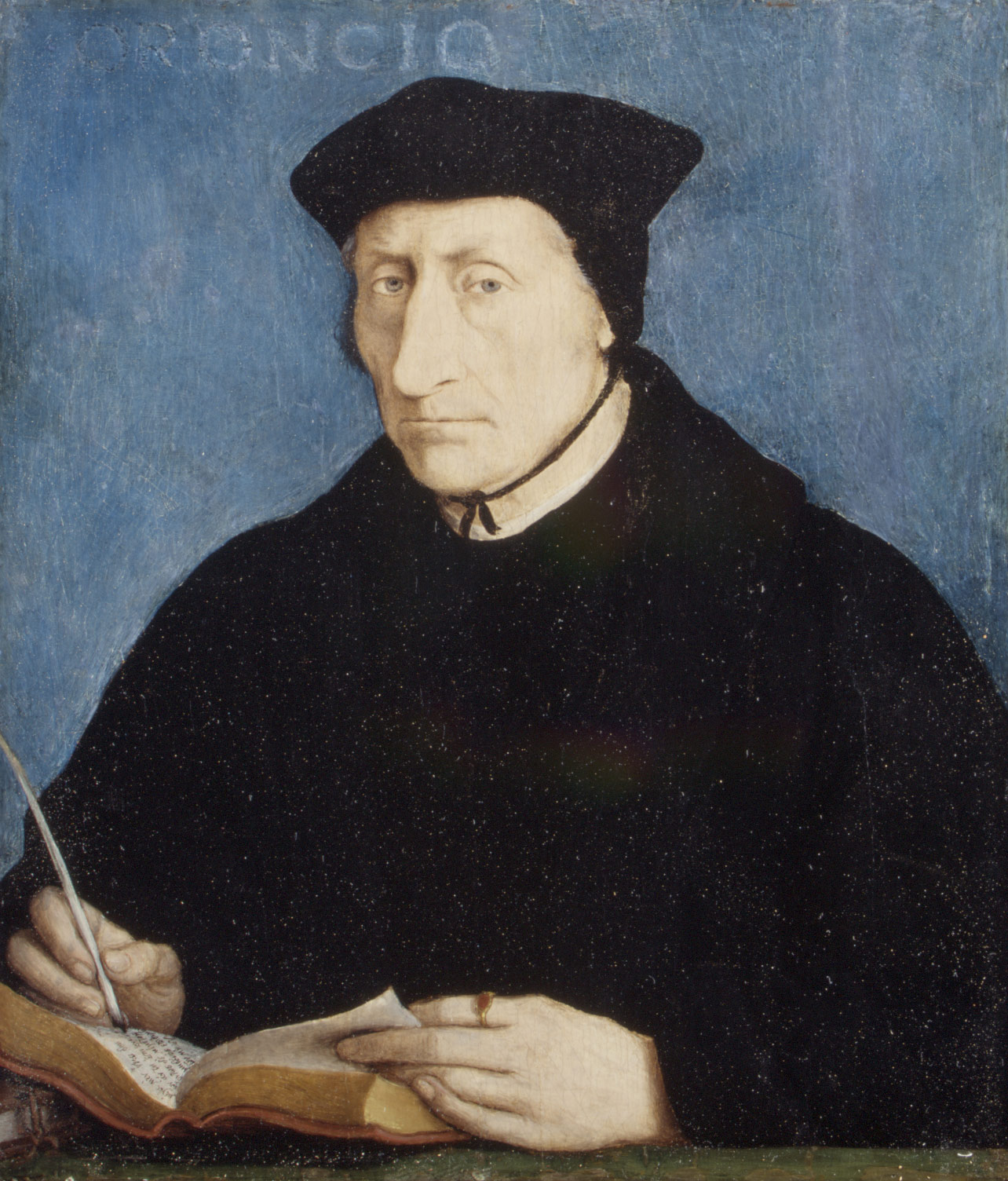 ---
Guillaume Budé, ca. 1536
Jean Clouet (French, active by 1516, died 1540/41)
Tempera and oil on wood; 15 5/8 x 13 1/2 in. (39.7 x 34.3 cm)
Maria DeWitt Jessup Fund, 1946 (46.68)

Jean Clouet, who came from a family of Franco-Flemish painters, was appointed painter-in-ordinary to King Francis I about 1516 and rose to chief painter a few years later. His son François eventually succeeded him as court painter. Little else is known about Clouet, and many of the works attributed to him may in fact have been painted by his son or someone else entirely, but it is known that his portraits were highly praised by his contemporaries and were notable for their delicacy and force of characterization.
This portrait of Guillaume Budé is definitely attributable to Clouet since it is mentioned in Budé's manuscript notes, from which it is datable to about 1536. A leading humanist of sixteenth-century France, Budé (1467–1540) acted as librarian to Francis I and was responsible for the founding of the library at Fontainebleau (now the Bibliothèque Nationale). He was also an ambassador, the chief magistrate of Paris, and the founder, in 1530, of the Collège de France. His writings spurred a revival of interest in Greek language and literature among scholars in France.
In this austere portrait, Budé looks up from a manuscript on which he has written (in Greek): "While it seems to be good to get what one desires, the greatest good is not to desire what one does not need." Inscribed in the upper left of the portrait is the name ORONCIO, a later addition incorrectly identifying the sitter as Oronce Fine, a French astronomer whom Clouet is known to have painted in 1530.
Related