Tureen with cover
Not on view
This tureen belongs to a celebrated silver service that has a long and complex history. Its many components were produced over several decades, and despite the very high quality of all the silver in the service there are no stylistic features that tie the assemblage together. The early history of the service remains obscure; however, it has been suggested recently that a portion may have been purchased by the Saxon court minister Count Heinrich von Brühl (1700–1763), well known for commissioning the so-called Swan porcelain service from the Meissen factory. As the present service was eventually acquired by Louis-Jean-Marie de Bourbon, duc de Penthièvre, and inherited by his grandson Louis-Philippe, duc d'Orléans (1773–1850), who was king of the French from 1830 to 1848, it has become known as the Penthièvre-Orléans service and is regarded as the only French royal silver service that survives.

This tureen and its mate (now in the Musée du Louvre) were made by Edme-Pierre Balzac, one of the preeminent silversmiths in Paris, who also contributed round tureens, wine coolers, and cruet stands to the service in the years 1757–61. Balzac's tureens are notable for their highly sculptural finials, and it is possible that the stag attacked by hounds atop this one alludes to the type of stew the tureen might contain. The tureen was originally accompanied by a large oval stand.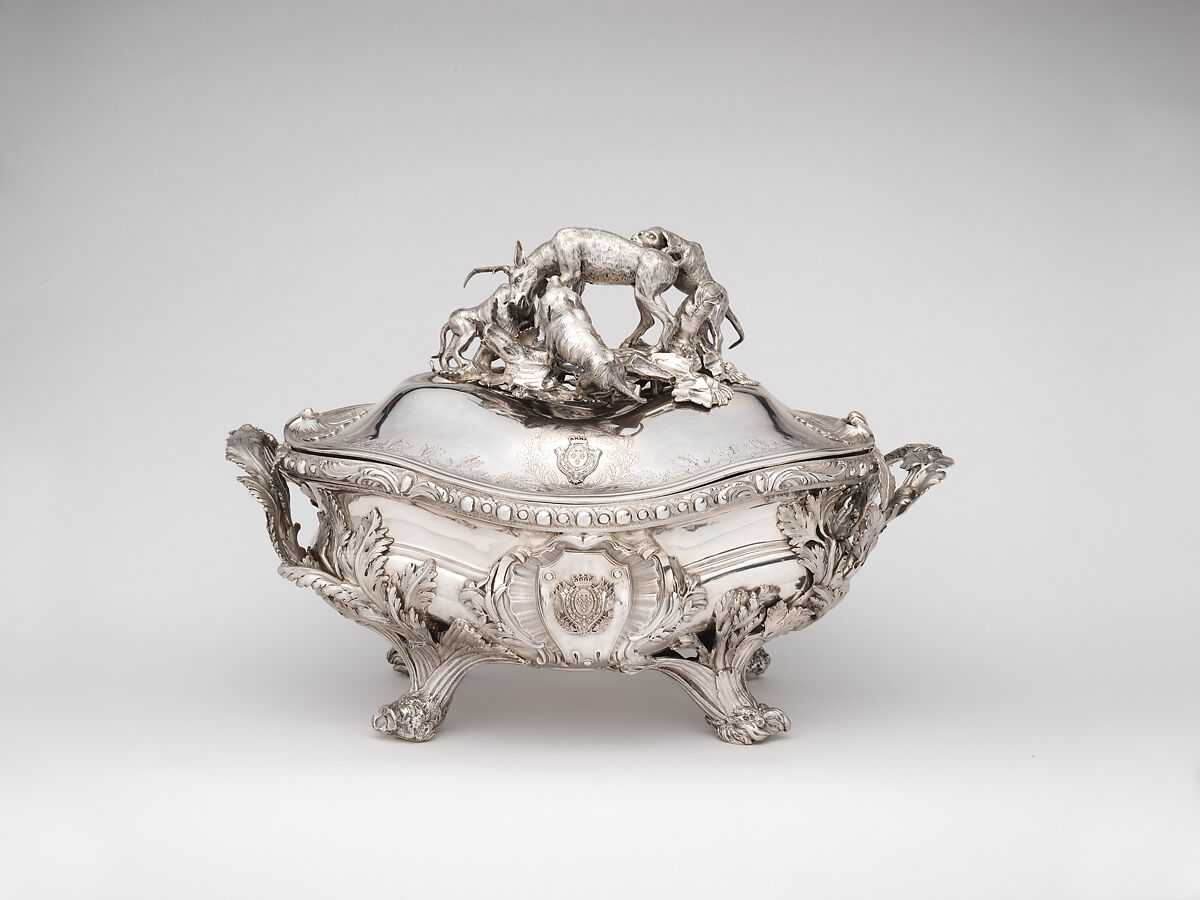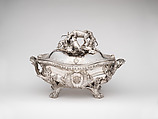 This artwork is meant to be viewed from right to left. Scroll left to view more.