Armor
Helmet attributed to Kolman Helmschmid German

On view at The Met Fifth Avenue in Gallery 374
The design of armor was often influenced by the style of men's clothing. From about 1510 to about 1530, in southern Germany and Austria, this trend was taken to an extreme in elaborate armor that directly imitated flamboyant puffed and slashed costume. Only the most skillful and inventive armorers could successfully re-create cut-velvet and embroidered silk in hammered and etched steel. The most renowned practitioners of this demanding style were Conrad Seusenhofer (active 1500–1517) of Innsbruck and Kolman Helmschmid (1471–1532) of Augsburg, both of whom worked for the imperial court.

The helmets of costume armors frequently included visors that were embossed to represent exaggerated human or animal masks. Such mask-visors were inspired in part by the masks worn in the traditional pre-Lenten carnivals that were popular throughout Germany.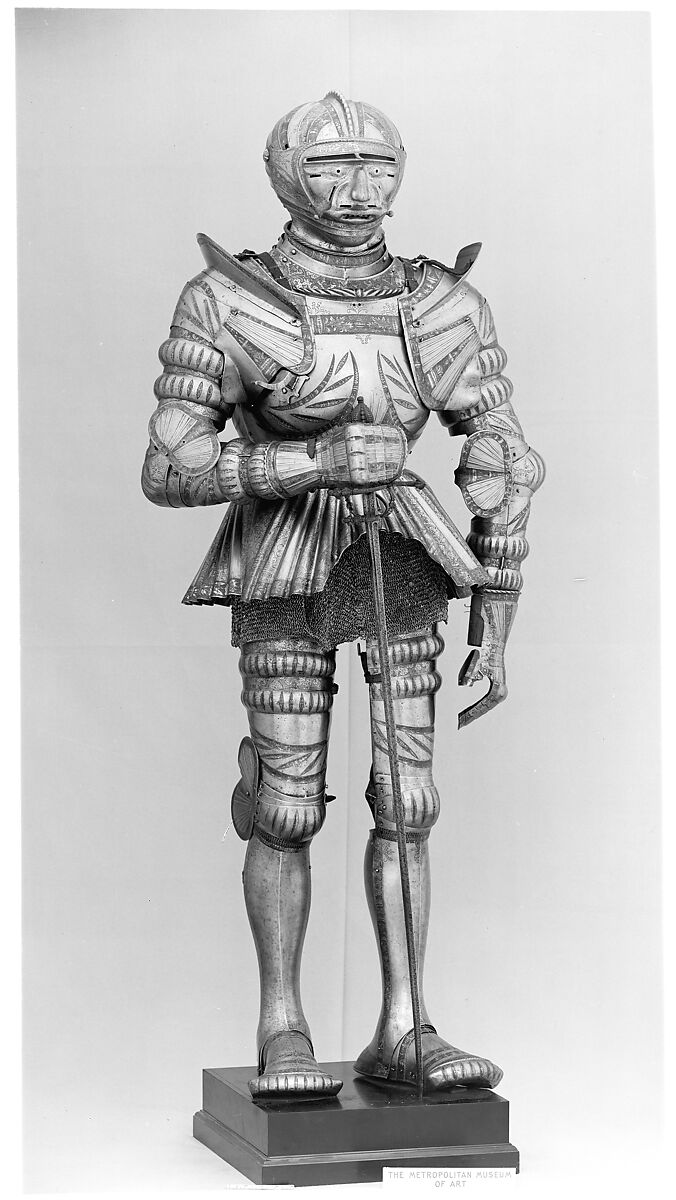 This artwork is meant to be viewed from right to left. Scroll left to view more.