Gloves
Not on view
Gloves are replete with associations to love, honor, and loyalty, and these accessories played an important symbolic role in the portraiture of the sixteenth and seventeenth centuries. As a surrogate for their owner, gloves could be indicative of both romantic love or political allegiance, as when a woman's glove was bestowed upon her chosen contestant to be worn in a tournament.

The gauntlets on this pair of gloves contain small birds and flaming hearts, surely symbols of romantic devotion. The symbol of the flaming heart in a cartouche also appears in a Dutch collection of embroidery designs for fashionable accessories, dating to the 1620s, in the Museum's collection.
#405. Embroidery and Craftsmanship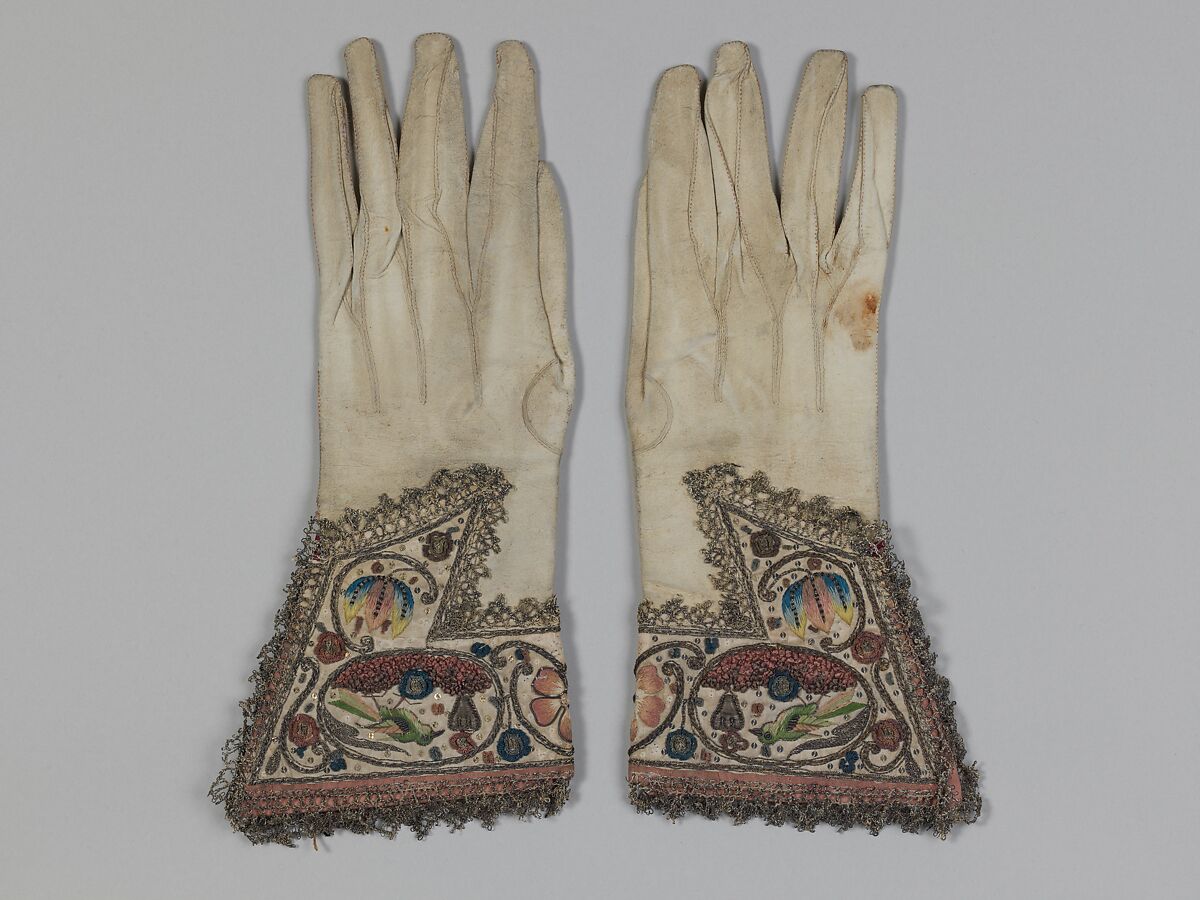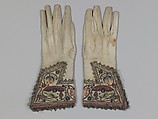 This artwork is meant to be viewed from right to left. Scroll left to view more.