Glass alabastron (perfumebottle)
Not on view
Coloress with pale greenish tinge.
Rim with everted, beveled, horizontal lip; short, funnel-shaped neck; rounded shoulder; elongated ovoid body; round bottom; on upper body, two solid projecting, semicircular handles, tapering outward, carved from body of vessel.
Broken and repaired with several areas of fill in body; pinprick bubbles; dulling, pitting, and small patches of thick, white weathering.

The alabastron was cast and then ground to its present shape. The Phoenicians were probably important intermediaries in the introduction of glass objects and technology from the Near East and Egypt into Cyprus.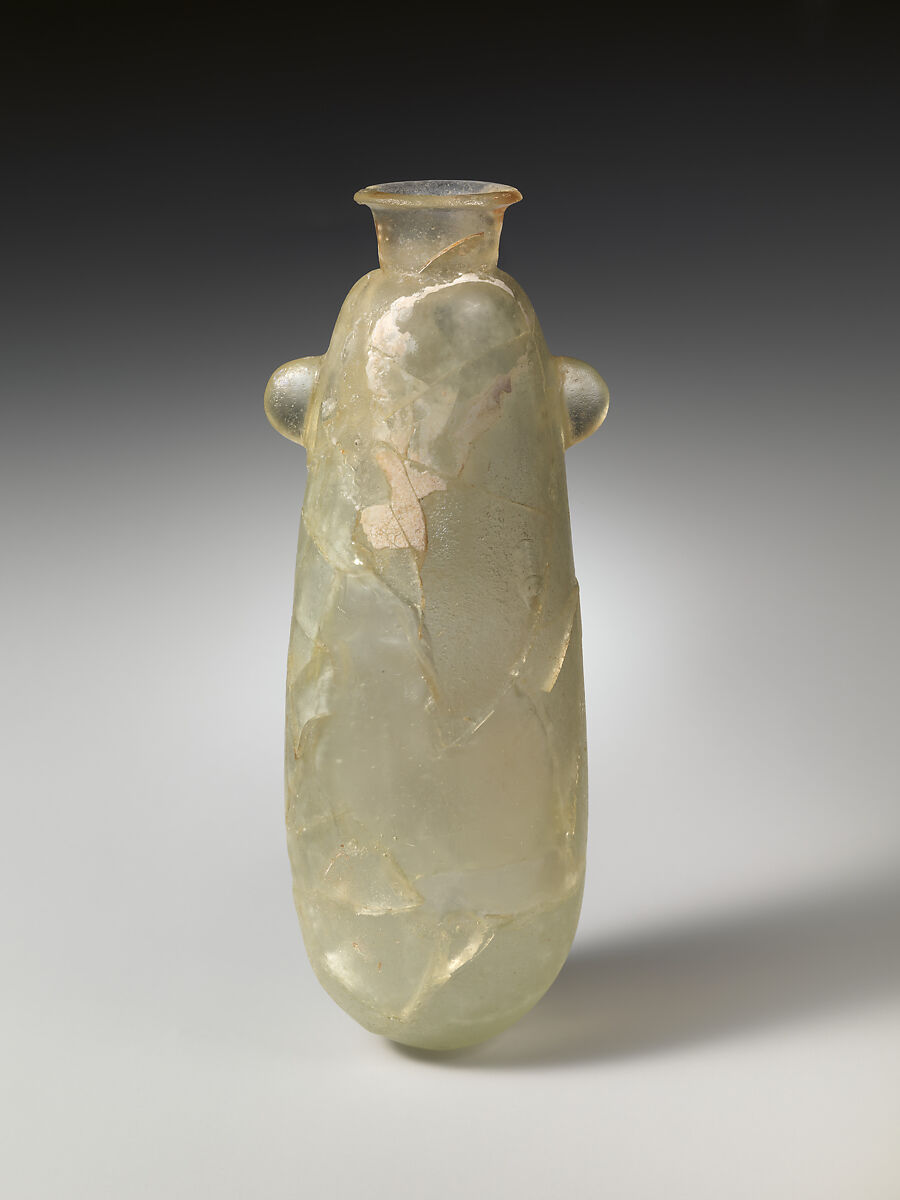 This artwork is meant to be viewed from right to left. Scroll left to view more.