Terracotta bell-krater (mixing bowl)
Attributed to the Painter of New York GR 1000

On view at The Met Fifth Avenue in Gallery 161
Obverse, two Oscan warriors and two women
Reverse, three youths

Like the skyphos nearby (91.1.444), this piece represents Cumaean Campanian vase-painting. The articulation of the figures, their drapery, and their attributes are colorful and slightly awkward.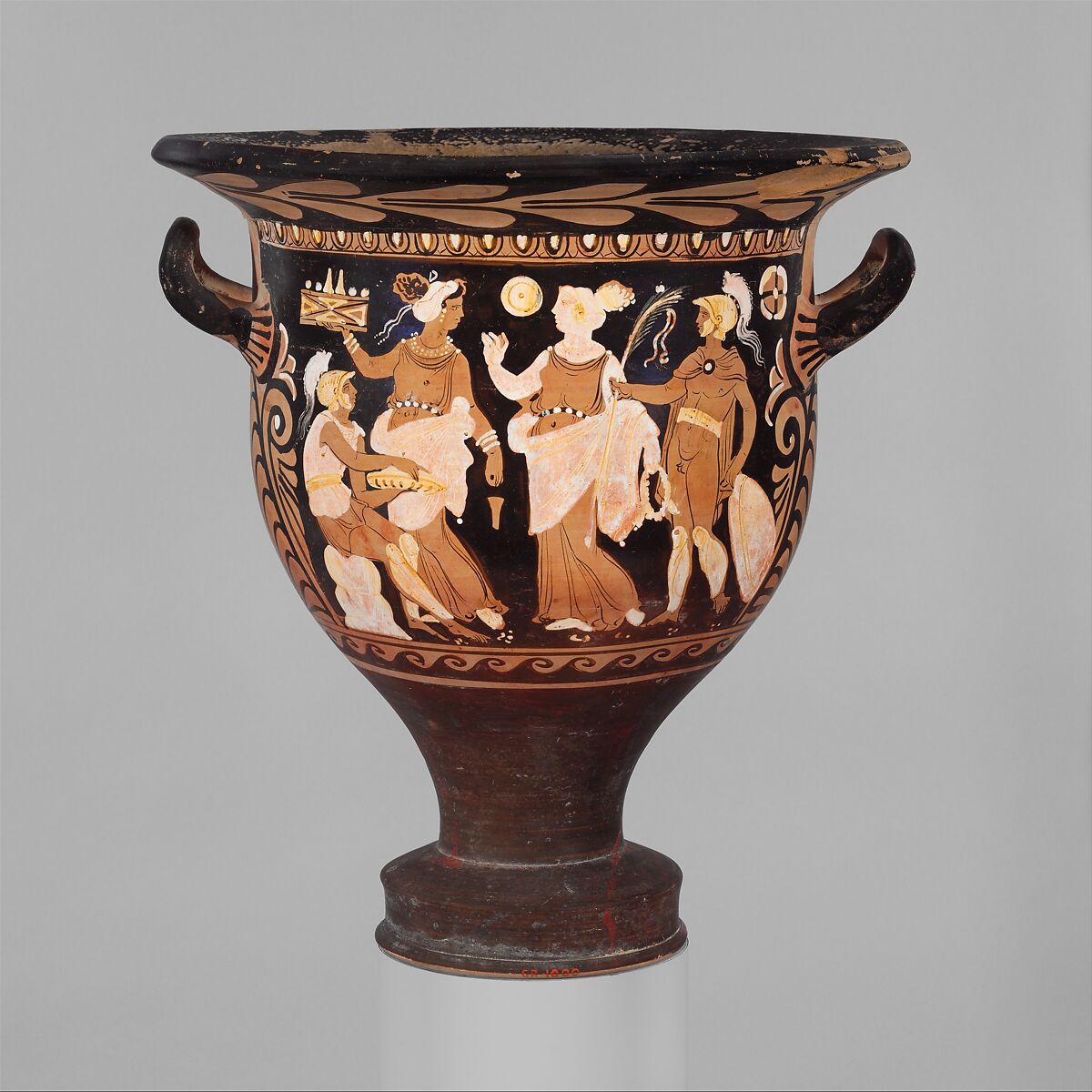 This artwork is meant to be viewed from right to left. Scroll left to view more.