Bronze cista (toiletries box)
On view at The Met Fifth Avenue in Gallery 170
This is the largest and finest of the Museum's engraved cistae. The cylindrical body is decorated with three friezes, an unusual treatment. On the major frieze is a series of episodes from the Trojan War told in Homer's Iliad, including what seems to be the sacrifice of the Trojan prisoners. The minor friezes, above and below, depict battle scenes and chariot races but also include unrelated subjects, for example griffins attacking a horse. The chariot race continues on the solid-cast lion-paw feet. The poorly preserved engravings on the lid probably depict winged nereids riding on dolphins and sea monsters while carrying the armor of Achilles, the major Greek hero of the Trojan War. The handle, one of the finest of this type, shows two nude winged genii carrying the body of a dead soldier. The treatment of wing feathers and hair is especially delicate.
#1218. Bronze cista (toiletries box)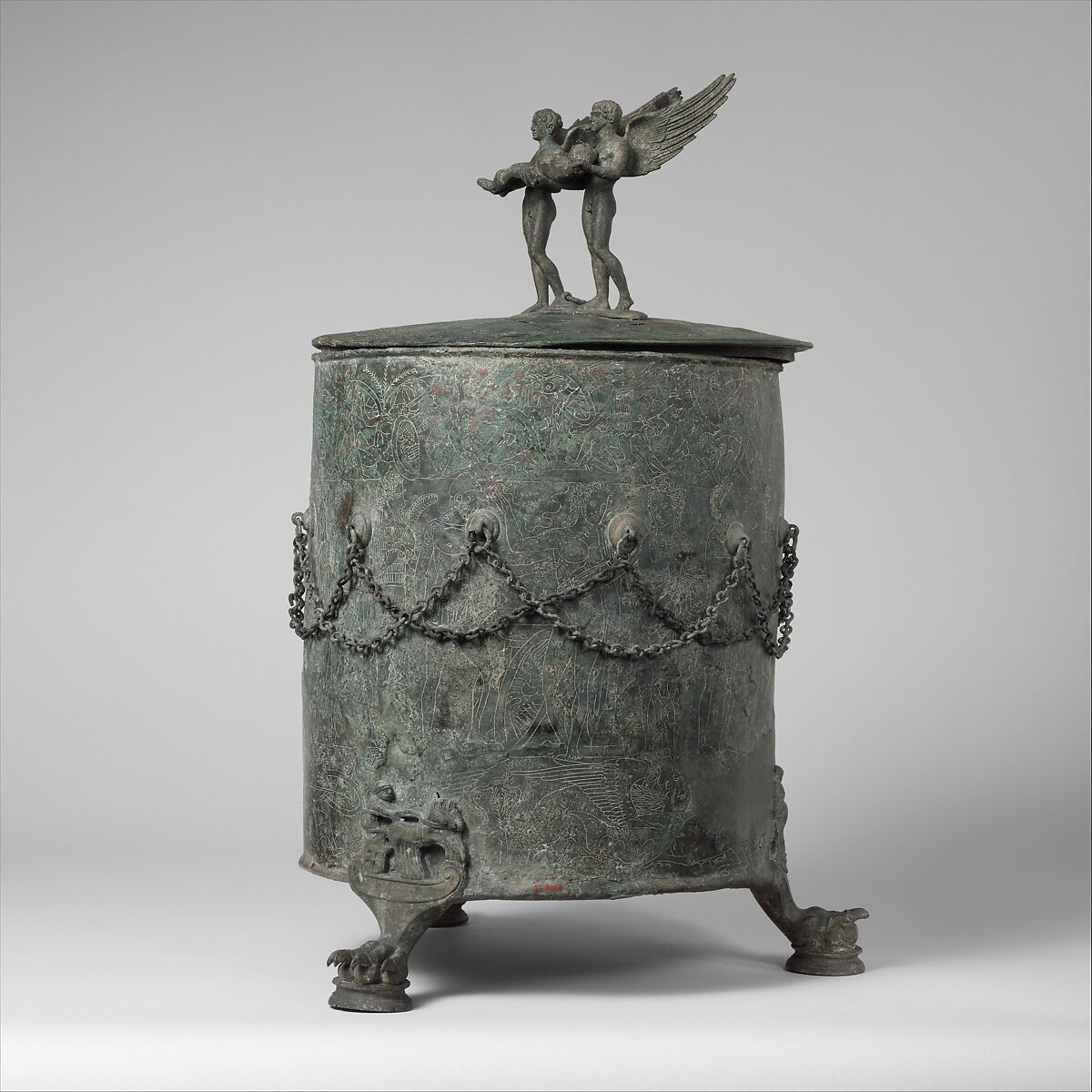 This artwork is meant to be viewed from right to left. Scroll left to view more.