Terracotta kylix (drinking cup)
Attributed to the Magnoncourt Painter

Not on view
Interior, satyr and maenad; inscribed Panaitios is fair Exterior, obverse, satyrs and maenads with Dionysos mounting chariot; reverse, Ariadne mounting chariot.

Vases inscribed with the name of Panaitios were formerly attributed to a painter of that name and are now regarded as early work of Onesimos. The Magnoncourt Painter was a contemporary who, as this work show, undertook the active and crowded compositions to which satyrs and maenads naturally lend themselves.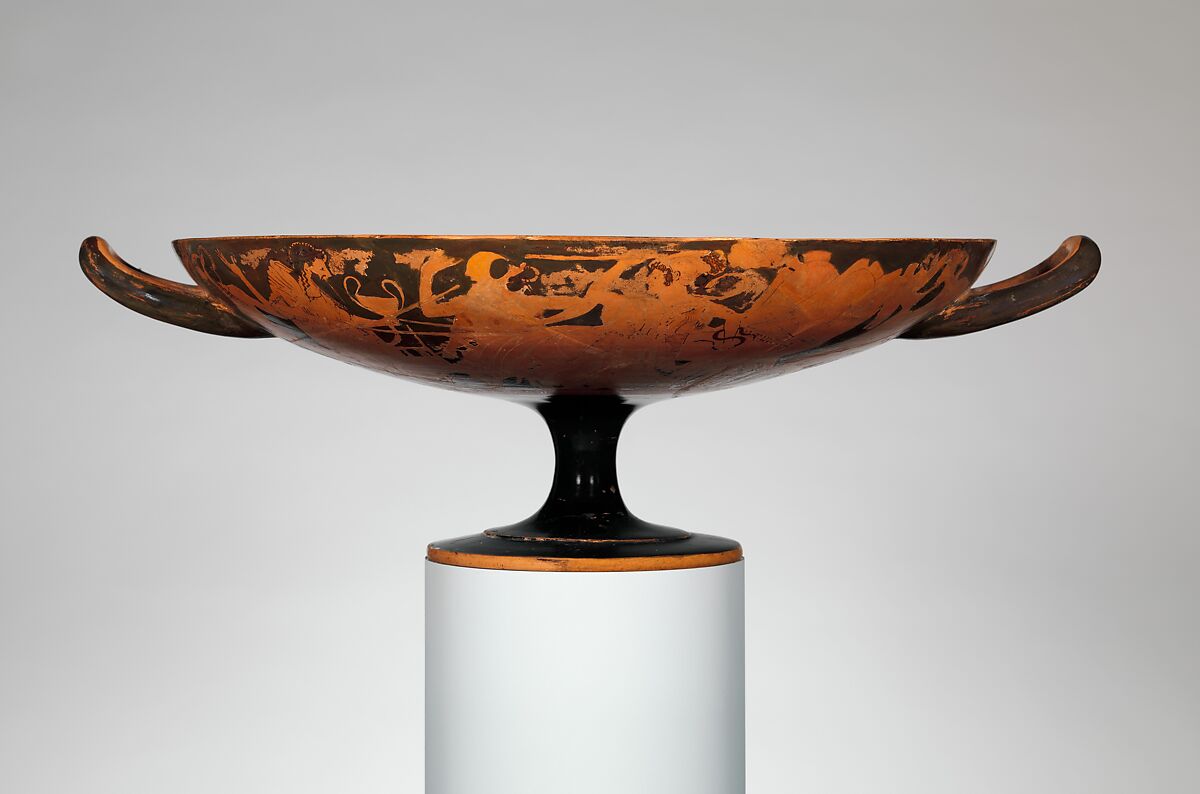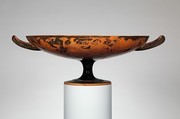 This artwork is meant to be viewed from right to left. Scroll left to view more.