Terracotta amphora (jar)
Attributed to the Antimenes Painter

On view at The Met Fifth Avenue in Gallery 171
Obverse, Athena and Herakles in the gigantomachy (battle of gods and giants)
Reverse, Poseidon, Leto, Apollo, Artemis, Dionysos
On the lip, obverse and reverse, chariot races

Of particular interest on this vase is the frieze of racing chariots on the lip. Subordinate bands of figural decoration were introduced at various times and on various shapes in Athenian vase-painting. At the end of the sixth century B.C. and in the early fifth, decoration on the lip occasionally appears, especially on amphorae type A. The most significant instance of this feature in the Museum's collection appears on the amphora signed by the potter Andokides and displayed in the Greek galleries on the main floor.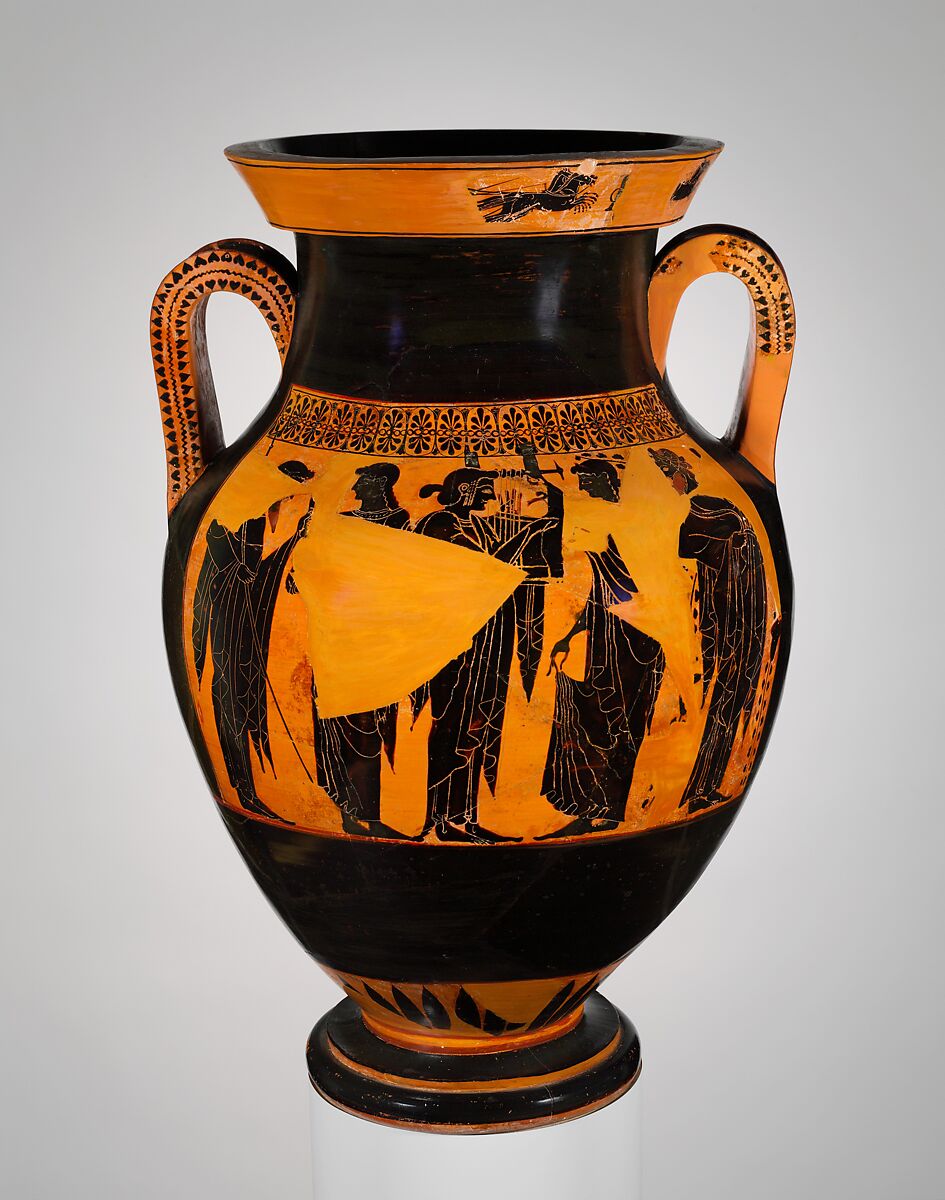 This artwork is meant to be viewed from right to left. Scroll left to view more.