[Ordnance Wharf, City Point, Virginia]
Thomas C. Roche American

Not on view
Very little is known of the early career of Thomas C. Roche. During the Civil War, he worked for E. & H. T. Anthony, New York publishers of cartes-de-visite and stereoscopic views and distributors of photographic supplies. In early April 1865, near the war's end, Roche received special orders from Anthony to work for General Montgomery Meigs. As quartermaster of the Union Army, Meigs was responsible for the procurement and transportation of everything from bootlaces to artillery. He was also an amateur photographer and recognized the military usefulness of documentary photography.

This view shows the ordnance wharf on the James River at City Point, Virginia, and exemplifies military order and efficiency. Guarded by two armed soldiers from the Corps d'Afrique, one carefully silhouetted against the river, the wharf supports a long line of limbers, the detachable two-wheeled vehicles behind which gun carriages are towed. A single railroad track used to expedite the unloading of supply ships runs the length of the wharf. Built by Meigs in 1864, City Point was the Union Army's major supply base for the ten-month siege of Petersburg, the last major campaign of the war. A small village with a population of only several hundred when it was taken over by the military, it became in one year the busiest port in the world.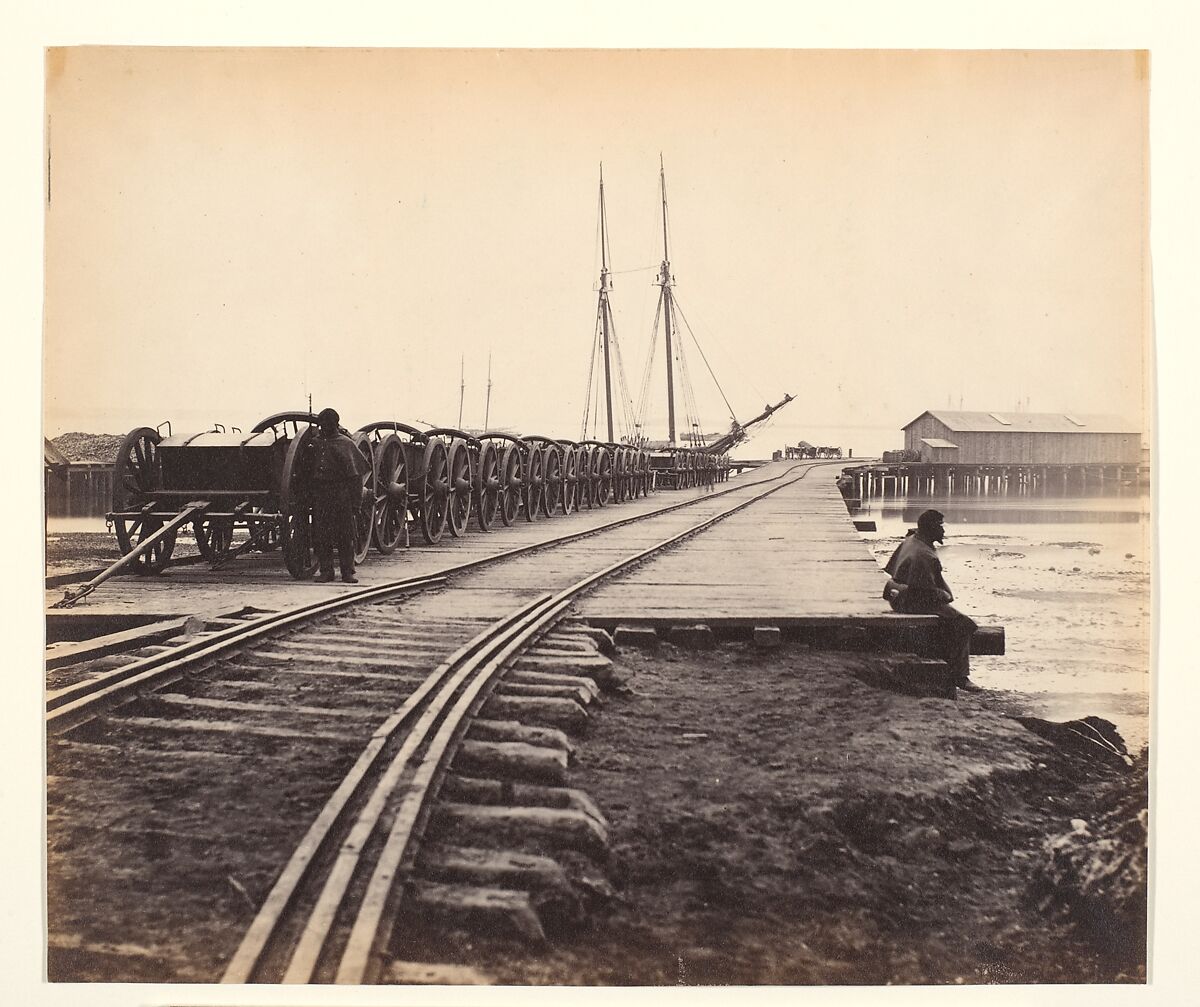 This artwork is meant to be viewed from right to left. Scroll left to view more.