Figure: Female
Not on view
This young female figure represents an attendant of the iyoba, or mother of the obam the ruler of the Kingdom of Benin. The queen mother cared for young women who served at her court until they reached marriageable age. At that time, her son, the oba, could marry them or give them to important chiefs to cement political alliances. Traditionally, these ladies-in-waiting wore scant clothing during their service under the iyoba, except for elaborate ornaments made from coral beads such as the crested headdress, necklace, belt, bracelets, and anklets displayed here.

The figure's stocky proportions and the interlace pattern carved on the base are typical of ivory works made in Benin. Beginning in the eighteenth century, ivory was increasingly used for royal sculpture. Trade in ivory with Europeans had brought increased wealth and prestige to the kingdom and this prosperous trade relationship was evoked through courtly objects made from this precious local resource. As with other comparable materials such as brass and coral, the use of ivory was tightly regulated. The right to commission ivory objects was limited to high-ranking members of the court, and a special guild of craftsmen employed by the king were the sole artisans authorized to create items from this material.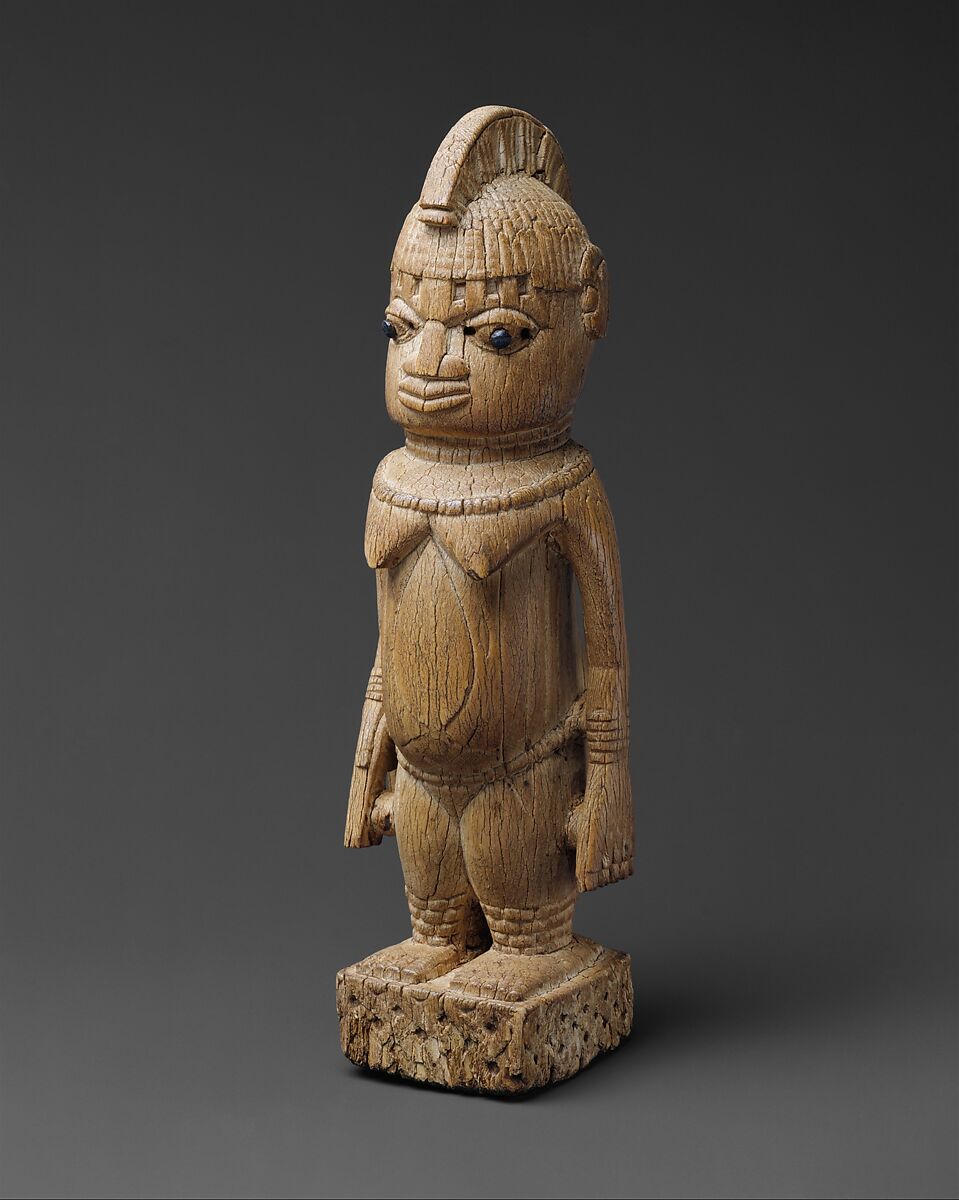 This artwork is meant to be viewed from right to left. Scroll left to view more.