Christ and the Pharisees; verso; Christ and a Pharisee
Anthony van Dyck Flemish

Not on view
Although best known as a portraitist, van Dyck executed many religious works during his formative period in his native city of Antwerp. Like other Flemish artists of his generation, his graphic manner was influenced by Rubens. In this study of the New Testament subject Christ and the Pharisees (Matthew 22:15–22), van Dyck arranged the primary figures in a relieflike composition using highly abbreviated penwork.
Through facial expression, gesture, and the interrelationships between the poses of the figures, van Dyck explored the means to express the ferocity of the debate between Christ and Simon the Pharisee concerning fidelity to the law. He placed the figures in combative positions, directly opposite each other in strict profile, and connected the two through the interplay of their hands; their faces convey the intensity of the argument. Van Dyck derived the facial types from portraits on Renaissance coins, and the gestures from Raphael's cartoons for the Acts of the Apostles. In the composition, the search for the correct outline, and the blocky forms, however, he emulated the style of his master, Rubens.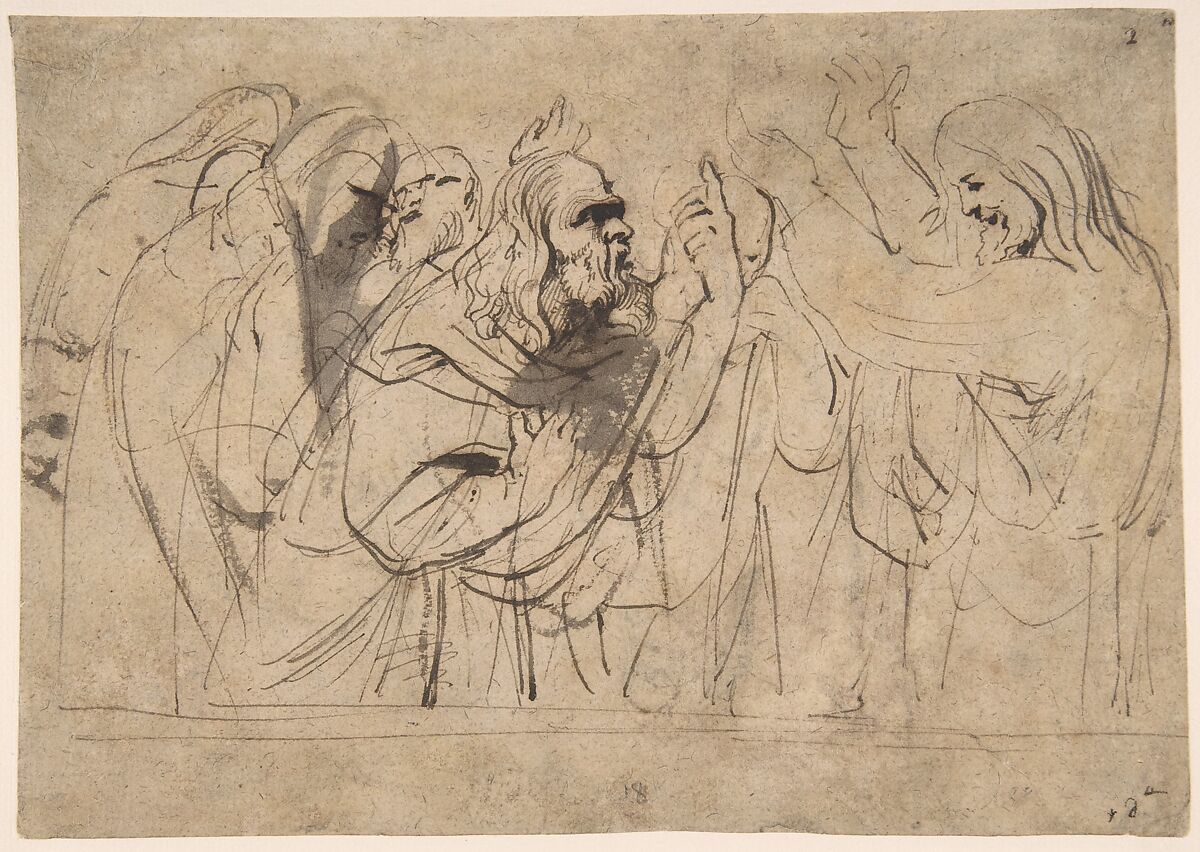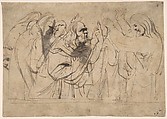 This artwork is meant to be viewed from right to left. Scroll left to view more.