Pink and Rose
Designer William Morris British
Manufacturer Morris & Company
Printer Jeffrey & Co. British

Not on view
Henry James described William Morris as "the poet and paper-maker" in 1881 and, despite his prolific work as a designer of stained glass, textiles, tapestries, furniture, and books, it is for his wallpapers that Morris is best known today. Reinventing the decorative vocabulary of his time, Morris believed that "any decoration is futile…when it does not remind you of something beyond itself." He turned to nature for inspiration, seeking to "turn a room into a bower." Throughout his more than three decades as a wallpaper designer, the native field and garden flowers of the English countryside proved a touchstone.

Beginning in 1862 with the firm Morris, Marshall, Faulkner, and Company, and later on his own with Morris & Company, Morris designed forty-one wallpapers and five ceiling papers. "Pink and Rose," from about 1890, is typical of his late style, which is characterized by naturalism and a clearly articulated repeating pattern. Morris believed that beauty, imagination, and order were the essential components of a successful design, with all three qualities evident in this example. As well as being a great commercial success, his papers helped to raise English wallpaper to a position of international preeminence in the last quarter of the nineteenth century.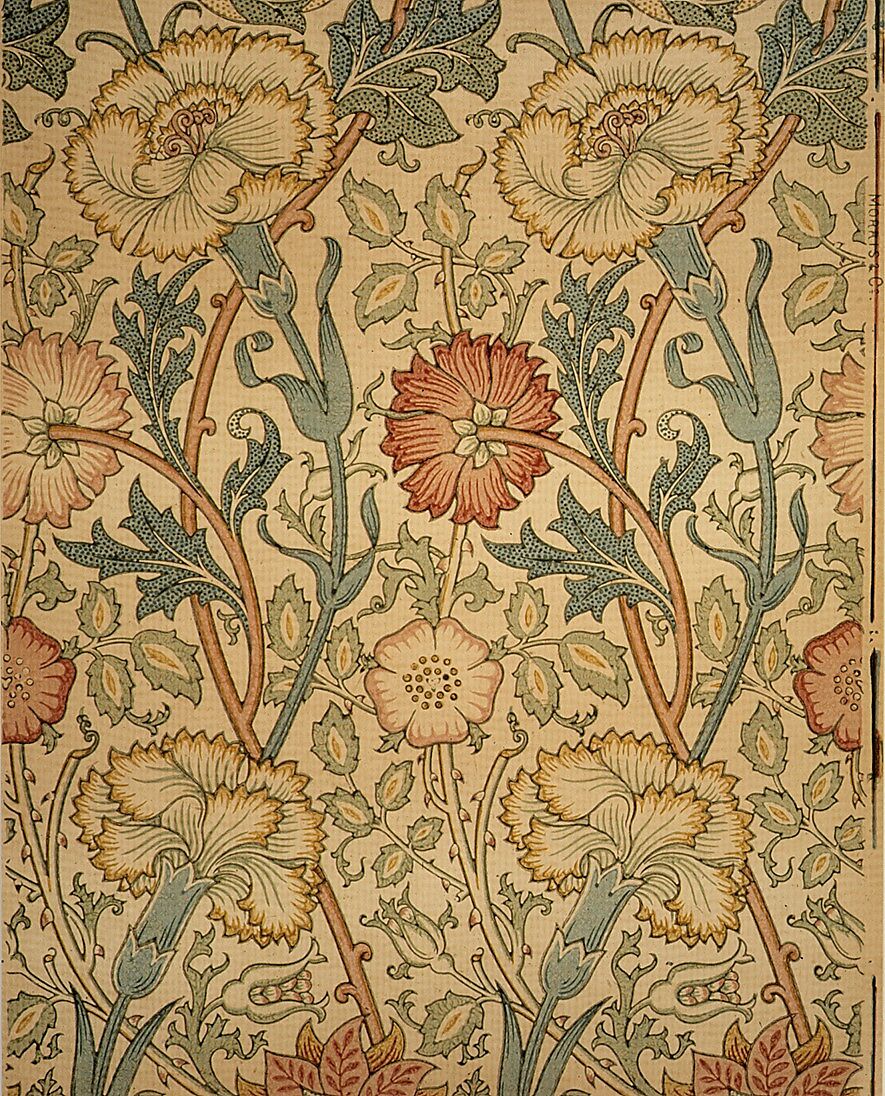 This artwork is meant to be viewed from right to left. Scroll left to view more.