Unfinished Design for a Choir Book: Initial with Scene of Christ Entering the Temple.
Lorenzo Monaco (Piero di Giovanni) Italian

Not on view
Wound around the initial "D" is a complex ornamental design of exquisitely rendered naturalistic flowers, and a portion of musical notation is visible at upper right. Within the capital "D" is a figural scene depicting Christ entering the Temple. This very early, extremely rare, and carefully constructed drawing by Lorenzo Monaco was intended for an illuminated manuscript which was left unfinished, without color, and which was to be included as one of the pages of the famous choir books for the church of Santa Maria degli Angeli in Florence. The sinuous, elegant figures seen here are beautiful examples of the late Gothic style. The drawing dates from a time when Italian artists were just beginning to use paper and parchment for a creative exploration of ideas. Lorenzo Monaco was the greatest master of early-fifteenth-century Florentine illumination, and his working process in this drawing is revelatory, especially in that he drew the figural scene inside the initial with greater expressive spontaneity, modeling the forms with wash, but simply outlined the large foliage ornament with meticulous precision.

(Carmen C. Bambach)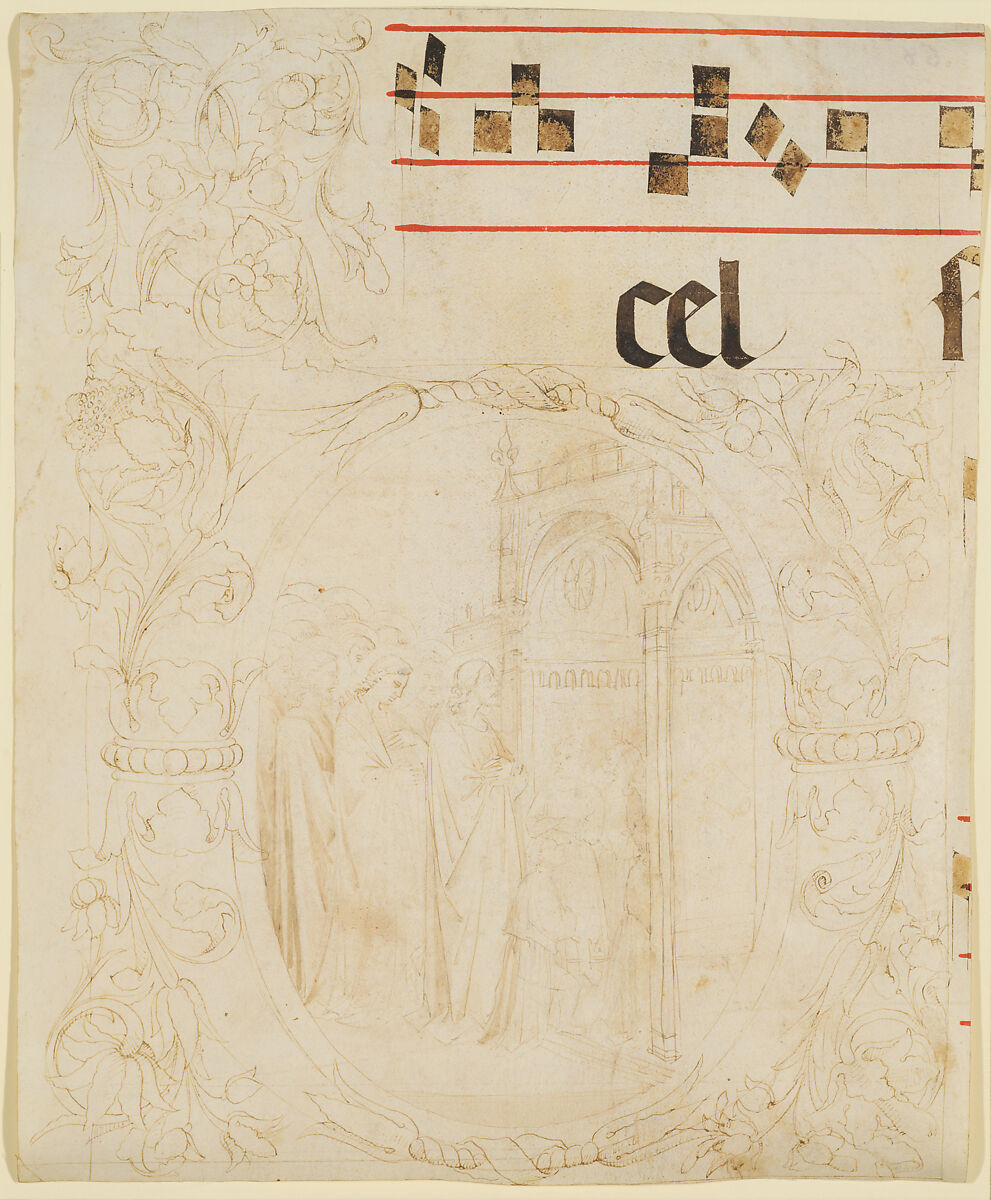 This artwork is meant to be viewed from right to left. Scroll left to view more.