View of the Villa Lante on the Janiculum in Rome
John Robert Cozens British

Not on view
Like many eighteenth-century British artists, John Robert Cozens traveled to Italy to sketch the landscape. Working en plein air—typically in graphite or black chalk—he captured the essential forms, then colored his sketches with watercolor washes either on the spot, in his Italian lodgings, or sometimes upon his return to Britain.

Cozens made this watercolor of the Villa Lante, on the Janiculum hill outside the ancient walls of Rome, for William Beckford, the wealthy author, collector, and aesthete whom he accompanied to Italy in 1782–83. By omitting hard outlines, blotting brushstrokes, and articulating details of foliage and architecture with delicate touches of color, the artist achieved a soft, luminous effect. The low viewpoint causes the buildings to appear dramatically silhouetted against the sky, and reveals an interest in the aesthetic category of the Sublime. The evocative, atmospheric style of Cozens's finest watercolors inspired the following generation of artists, and prompted John Constable, in 1835, to describe his predecessor as "the greatest genius that ever touched landscape."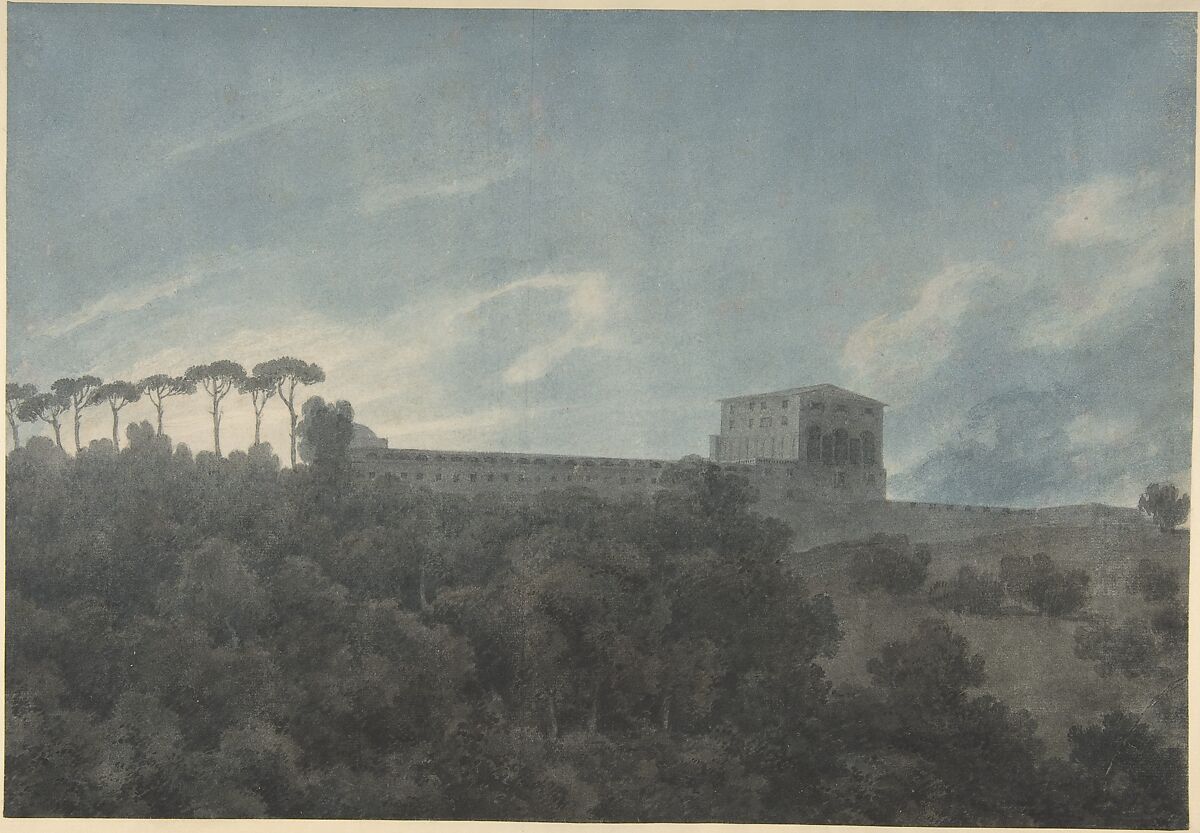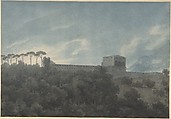 This artwork is meant to be viewed from right to left. Scroll left to view more.