Study of a Palm Tree (recto); Mountain Landscape (verso)
Nicolas Poussin French

Not on view
This rare, double-sided sheet comprises two studies by Nicolas Poussin, a founding figure of the French grand manner. It is part of a small group of surviving landscape drawings, presumably made in plein air, that offer evidence that Poussin's classicizing landscapes were based on the direct observation of nature.
On the recto is a study of a palm tree with lush foliage and rough bark. Detailed studies of individual landscape motifs are otherwise unknown in Poussin's oeuvre, though lone palm trees do occupy prominent positions in several of his paintings, where they serve to identify the setting as the Holy Land. On the verso, Poussin created an expansive landscape with a remarkable economy of means. Although the composition does not appear to be connected to an extant painting, the distant craggy peaks, the stand of trees to the right, and the tree used as a repoussoir on the left are all typical landscape elements in the artist's repertoire. Typical as well is the curving diagonal axis that leads the eye from foreground to middle ground.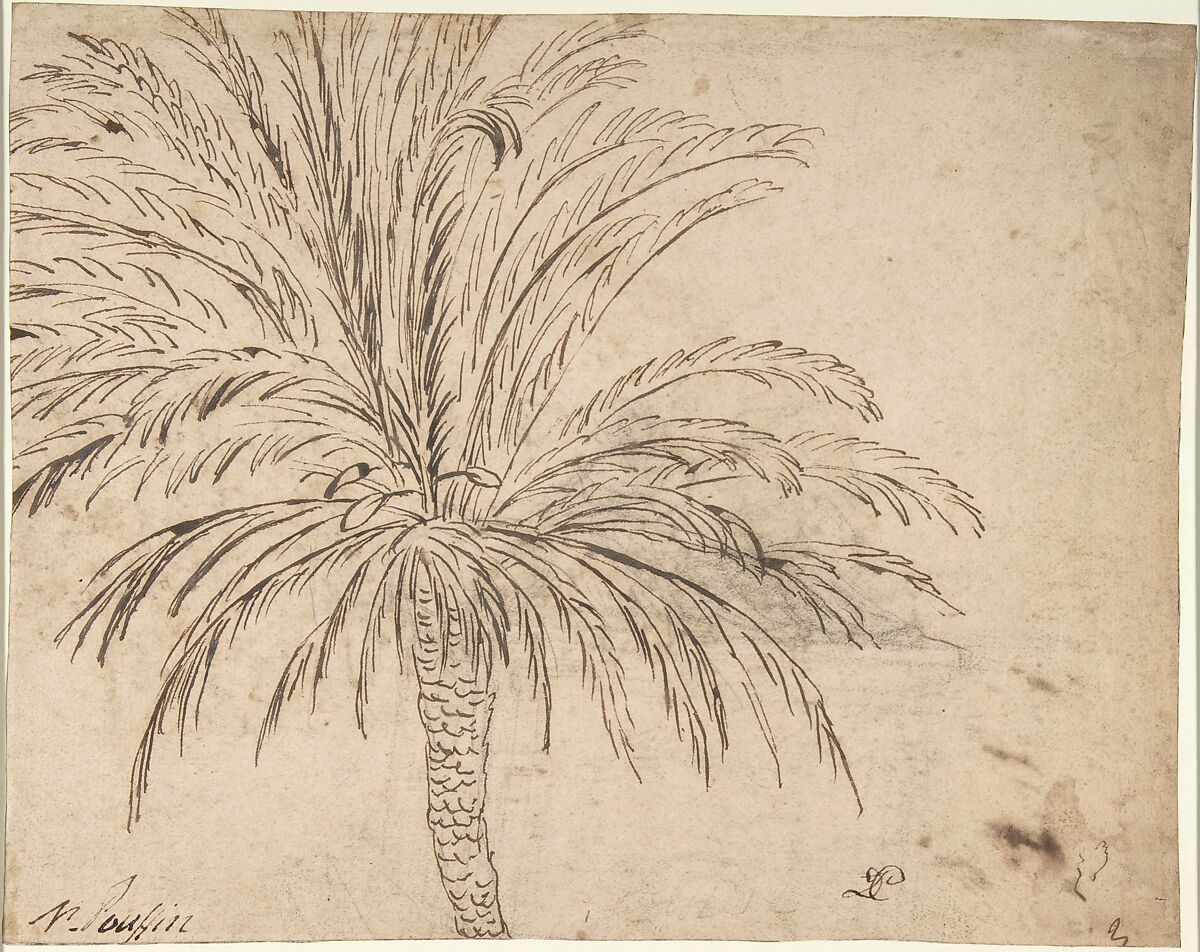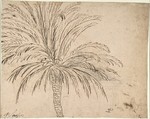 This artwork is meant to be viewed from right to left. Scroll left to view more.