Ein new getruckt model Büchli...
Publisher Johann Schönsperger the Younger German

Not on view
Published by Schoensperger, Augsburg.
Title page, 45 pages of designs for weaving and embroidery, and 5 manuscript pages of weaver's notations at back.
This copy # 303 Fairfax-Murray Sale, Christie Manson Woods Sale Dec. 10-12, 1917, Fairfax-Murray Catalogue # 293. Strange- Bibl. Soc. VII.p. 231 no. 41. Lotz - Zietschrift f. Buchfreunde, 1936, vol. 18, Heft 3, pp. 45-46 ill. Destailleurs - Cat. Livres et Estampes p. 387 1618. 24 leaves unnumbered. Sigs: A b- F 4 (A & F unlettered, verso last leaf blank). Fifth and last edition of Schonsperger's second book (See note below). MMA has an imcomplete, but the only known copy of the 1st edition 29.71. According to Lotz p. 39 the borders which are the only leves of the original 1524 book might well have been designed by Lucas Cranach the Elder. Note ink on B 4 vo. Philip Hofer has a later edition of this book printed by Steyner in 1533 who brought out a reprint of Schonsperger's first book in the same year. He used the title border which appears in Lotz 2 a-d, however. Same contents. 24 leaves, verso title and last page blank. See Cambridge Feb. 1940. See back of second flyleaf at back for notes by Mr. Ivins copied from earlier binding.Bound by Alfred Lauder August 1930 in white and red marbled boards, half bound in white vellum, gilded.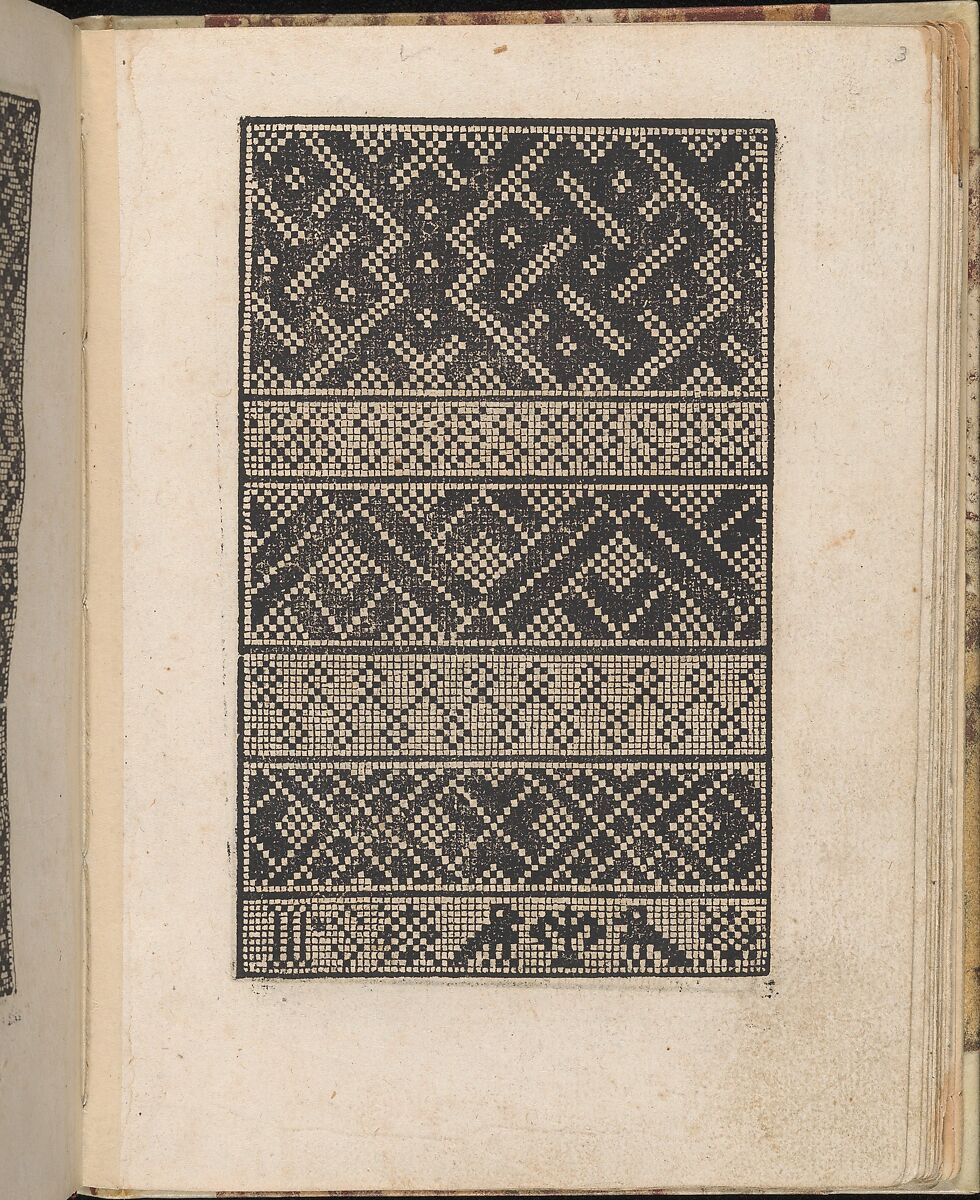 This artwork is meant to be viewed from right to left. Scroll left to view more.