Poetry (Poesia XXVII)
Master of the E-Series Tarocchi Italian

Not on view
The fifty engravings of the so-called Tarocchi di Mantegna were not designed by the Mantuan artist Andrea Mantegna and do not form a true tarot deck, for they lack suits, number cards, and face cards. Possibly intended as a didactic game or booklet, the series of images illustrates the hierarchy of the universe, from the lowly beggar to the celestial spheres.
After the ten prints representing the states of man and those of the nine Muses with their leader, Apollo—mediators between humanity and knowledge—come the ten that depict personifications of the arts and sciences. The seven traditional liberal arts have been augmented by poetry, philosophy, and theology. Poetry is shown seated in front of Parnassus, playing the flute—symbol of eloquence—as she irrigates the earth with the inspirational waters of the Castalian spring.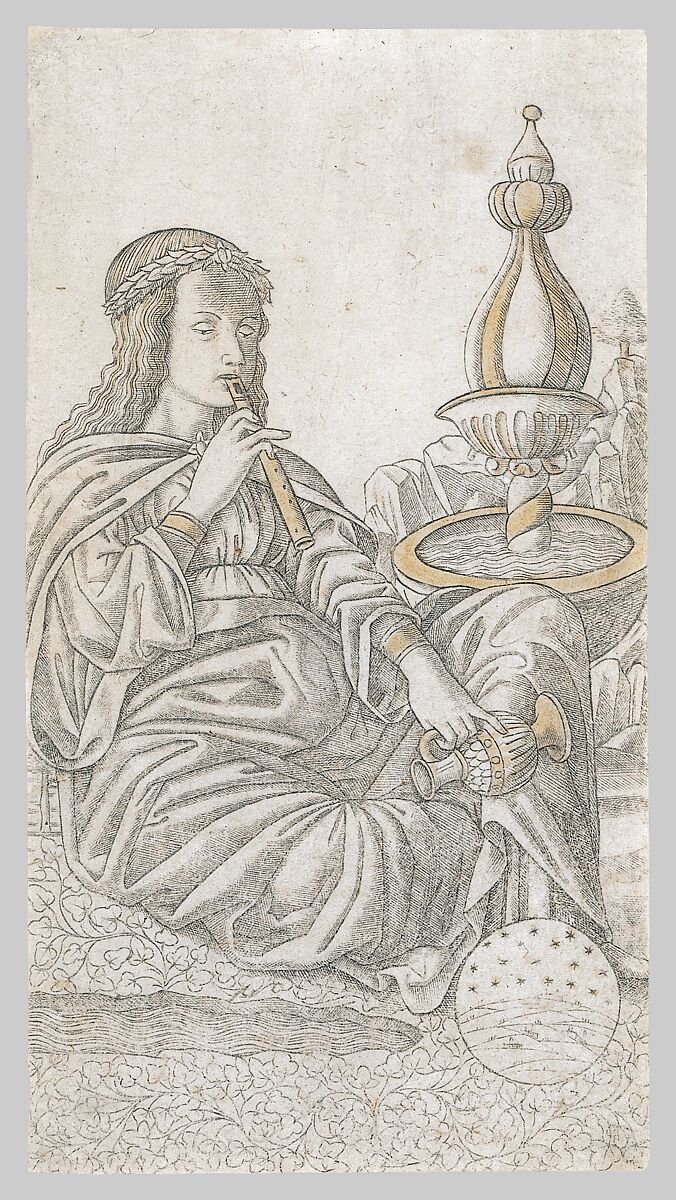 This artwork is meant to be viewed from right to left. Scroll left to view more.