Martyrdom of Saint Lawrence
Lucas Vorsterman I Flemish
After Peter Paul Rubens Flemish
Dedicatee Lawrence Beyerlinck Flemish?

Not on view
Having realized the potential profits to be made from reproductive engravings of his work, Rubens began to engage young printmakers from 1619 onward. Lucas Vorsterman, who had been practicing as an engraver from the age of twelve, was the first engraver to work for Rubens. In 1621, Vorsterman made this engraving, showing Rubens's painting of the Martyrdom of Saint Lawrence, which at the time was hanging in the Notre-Dame de la Chapelle in Brussels (now Alte Pinakothek, Munich). The engraving displays the painting in reverse. One of Rubens's assistants (possibly Anthony van Dyck) made the preparatory drawing for the print (see 61.88). The spectacular variations in light and dark tones, as well as the perfect mastering of the burin, make this one of Vorsterman's best prints.
Rubens dedicated this print to the Antwerp humanist and namesake of the saint, Laurentius Beyerlink.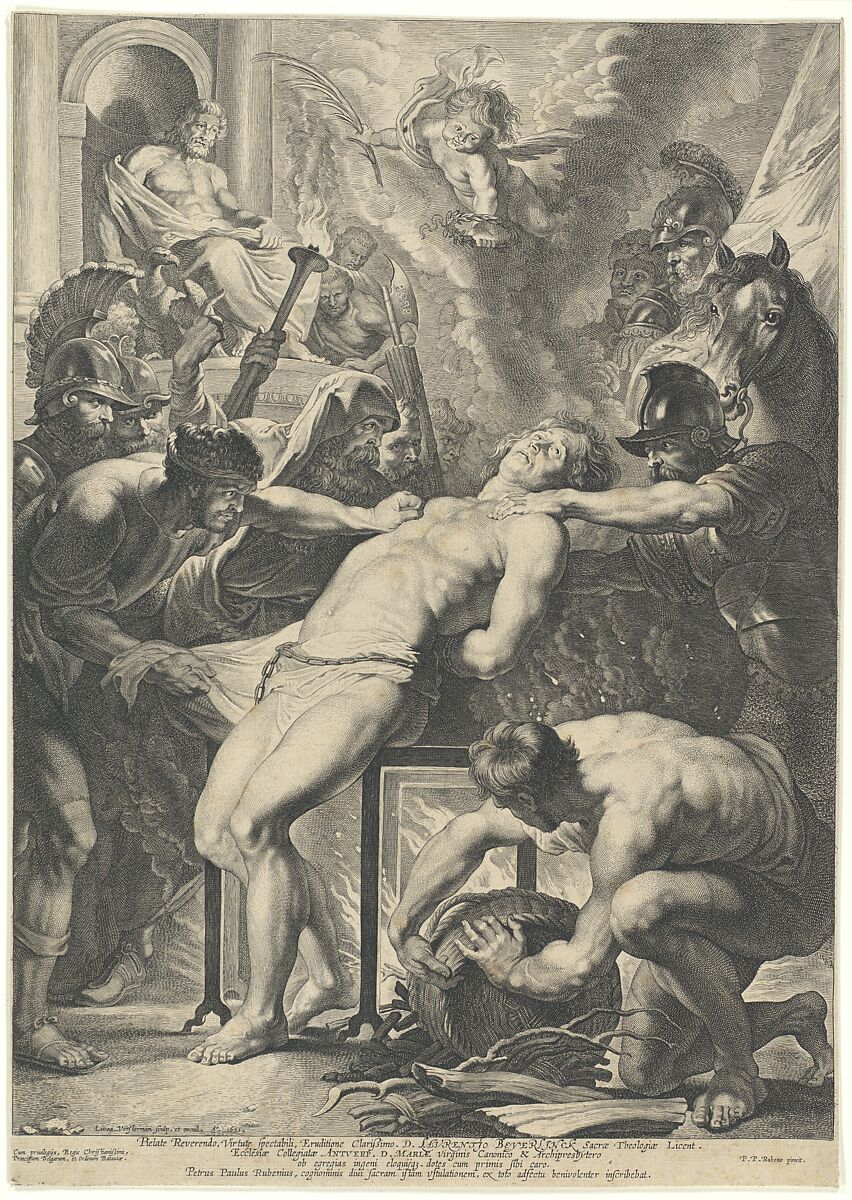 This artwork is meant to be viewed from right to left. Scroll left to view more.