Shiva and Parvati Playing Chaupar: Folio from a Rasamanjari Series
Not on view
This painting belongs to a series illustrating the Rasamanjari (Essence of the Experience of Delight), a fifteenth-century Sanskrit love poem by Bhanudatta devoted to the expression and classification of the moods and emotions of the nayaka ( hero-lover) and nayika ( heroine-loved). It originated in the first treatise on dramatic arts, Bharata's Natyashastra. In this highly charged scene, enlivened by bold coloring and spatial ambiguities, Parvati is pleading with her husband, Shiva, who has just cheated her out of a necklace in a game of chaupar. The symbolic use of color and gesture is a signature feature of the Basohli school of this period.
#7982. Shiva and Parvati Playing Chaupar: Folio from a Rasamanjari Series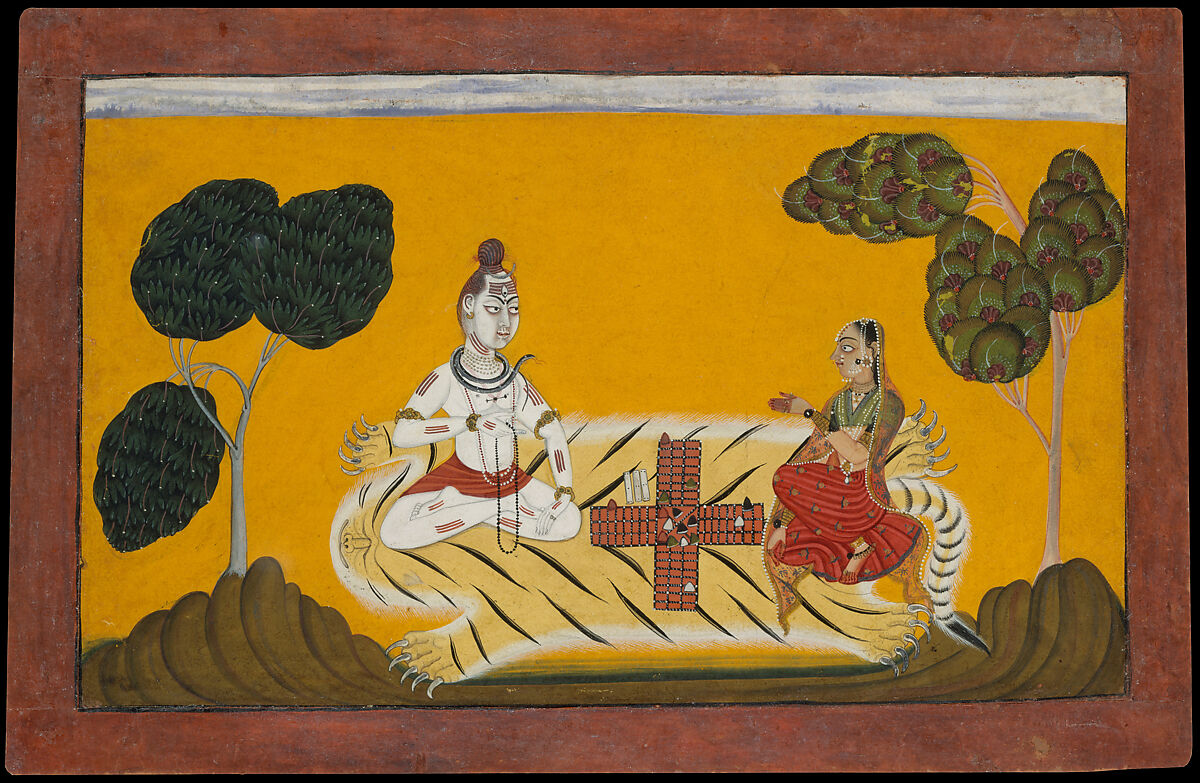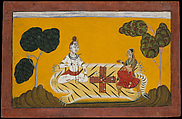 This artwork is meant to be viewed from right to left. Scroll left to view more.