Landscape after a poem by Wang Wei
Tang Di Chinese

Not on view
Tang Di was one of the first southern scholar-artists to revive the Northern Song landscape traditions of the tenth and eleventh centuries, and this composition is typical of the many large-scale works he produced in emulation of northern prototypes. While Northern Song masters were inclined to depict the dynamic forces of nature through richly descriptive pictorial techniques, Tang reinterpreted the style using more calligraphic conventions. Here, he uses the gnarled trees and desolate lowlands of eleventh-century masters to "illustrate" a couplet by Wang Wei (699–759):

I walk to where the water ends
And sit and watch as clouds arise.
#7411. Landscape after a Poem by Wang Wei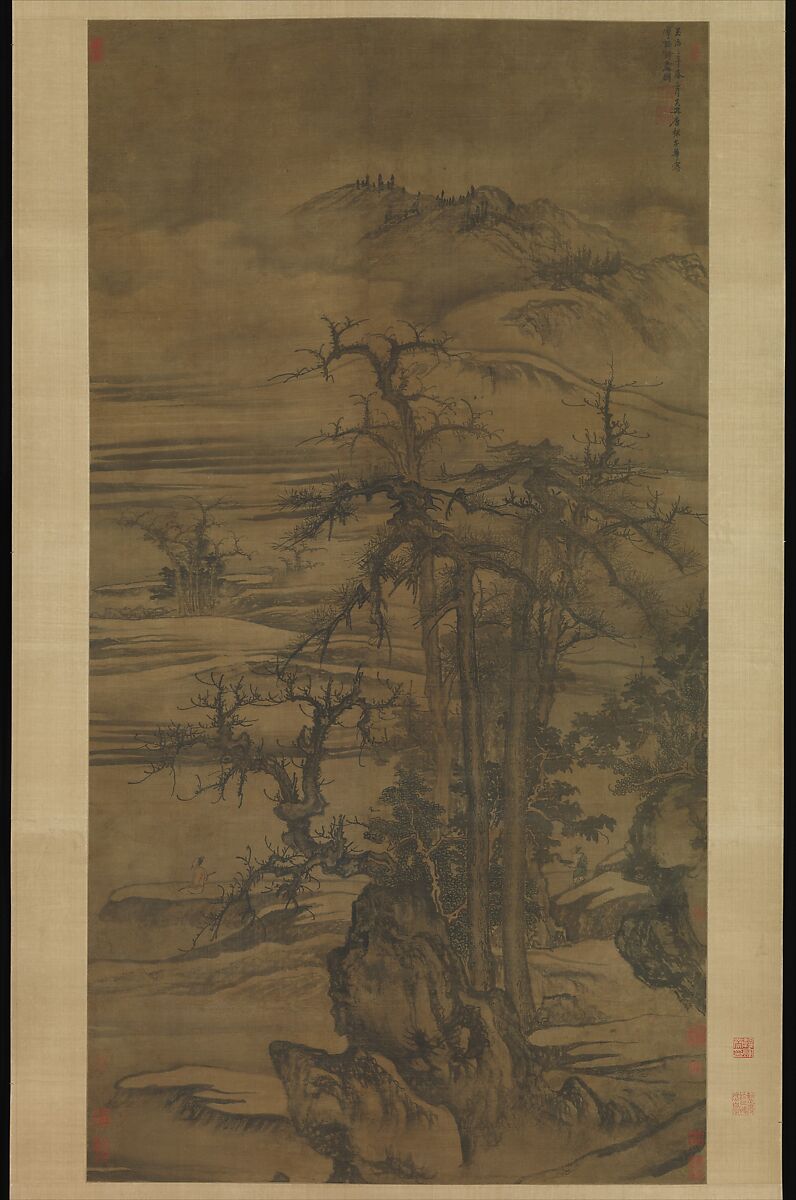 This artwork is meant to be viewed from right to left. Scroll left to view more.