Bodhidharma in meditation
Not on view
First mentioned in mid-sixth-century writings, Bodhidharma (Damo), the monk credited with founding the Zen (Chan) sect of Buddhism, has been alternately described as Central Asian and South Indian. This porcelain sculpture depicts him seated in a monastic costume, referencing a legend that he spent nine years meditating in a cave to attain enlightenment.
#7436. Chan Patriarch Bodhidharma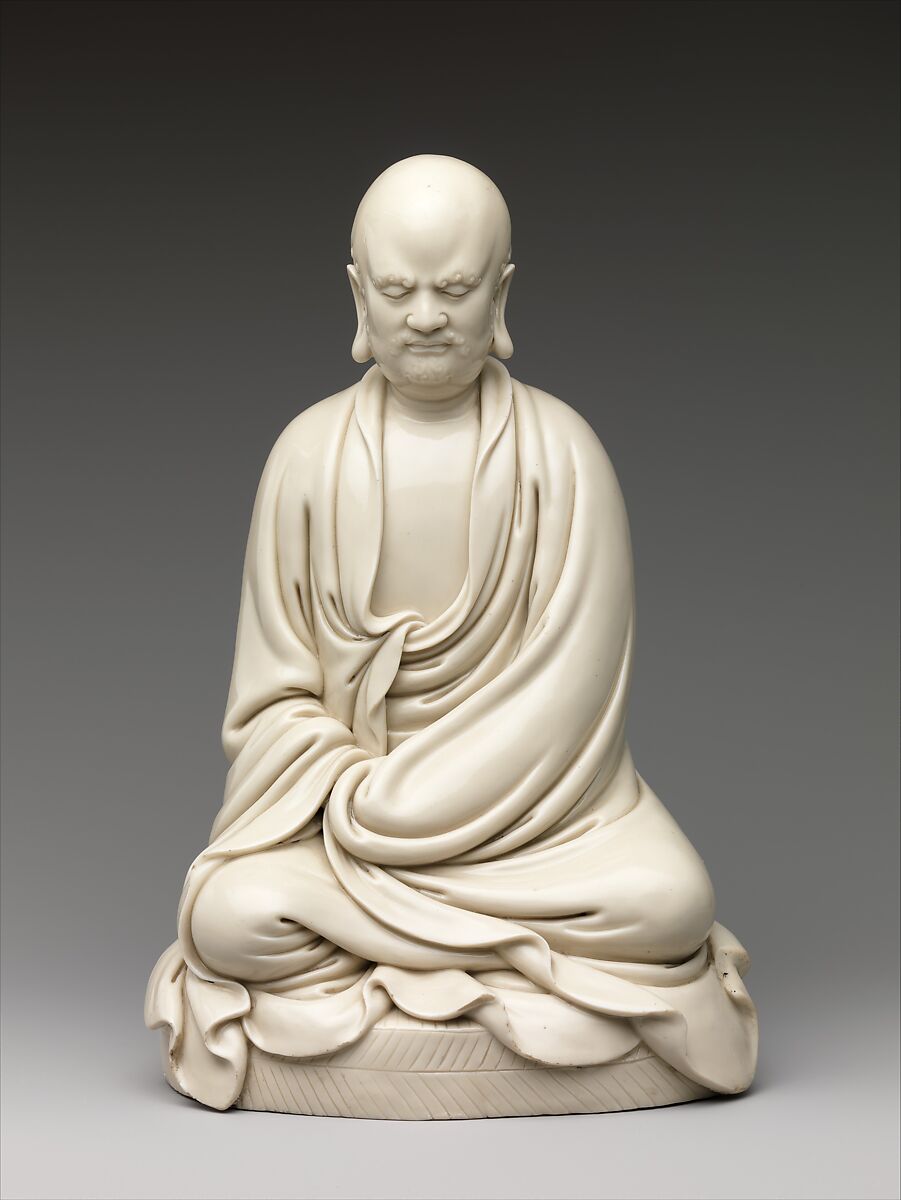 This artwork is meant to be viewed from right to left. Scroll left to view more.