Allegory of the Planets and Continents
Giovanni Battista Tiepolo Italian

Not on view
On April 20, 1752, Tiepolo presented this preliminary sketch to Carl Philipp von Greiffenklau, prince‑bishop of Würzburg, in present-day Germany, as his proposal for the decoration of the staircase ceiling at the ruler's residence. The resulting fresco has been lauded as the artist's greatest achievement and a landmark of European painting. Among Tiepolo's largest and most dazzling oil sketches, this picture shows Apollo about to embark on his daily journey across the sky. Deities around the sun god symbolize the planets, and allegorical figures at the edges personify Africa, the Americas, Asia, and Europe. The final fresco positions Würzburg and its rulers at the center of the cosmos.
#5094. Allegory of the Planets and Continents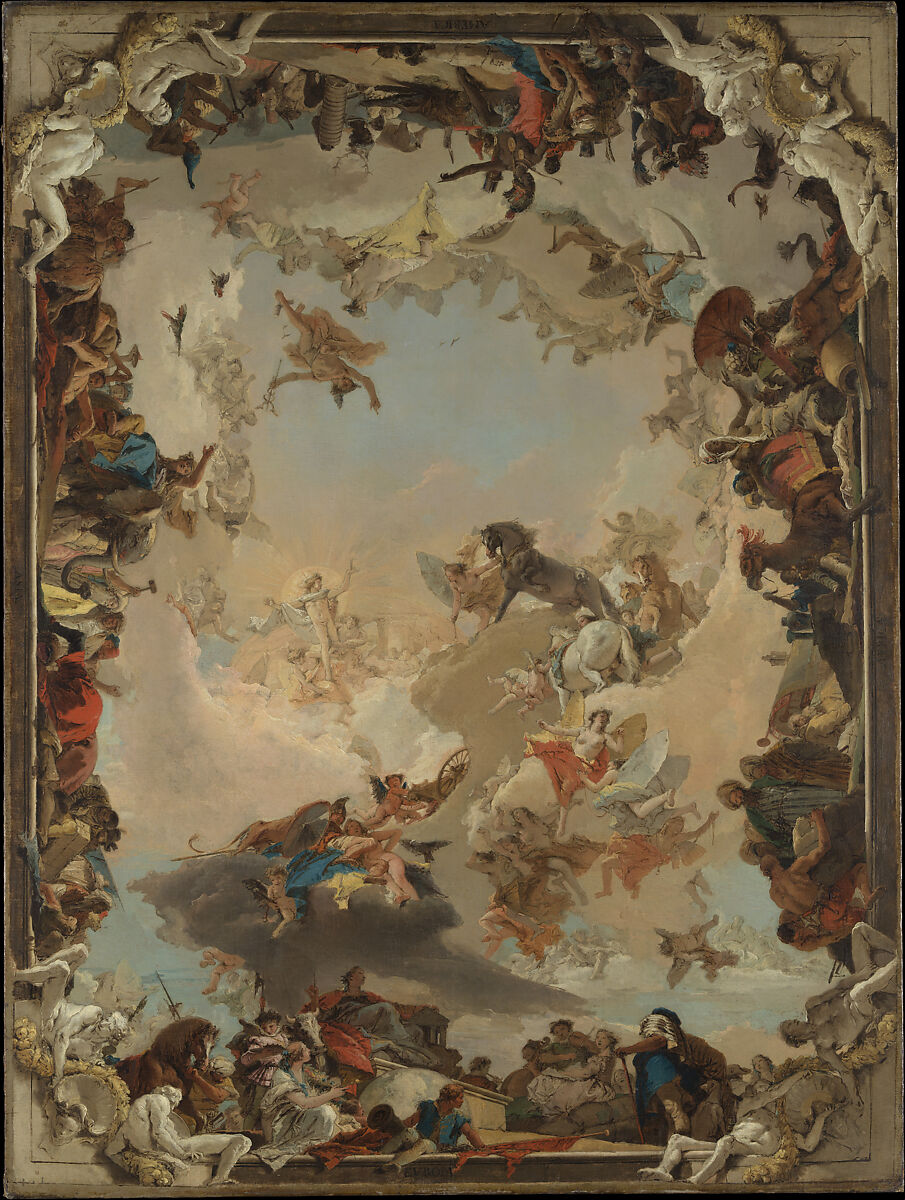 This artwork is meant to be viewed from right to left. Scroll left to view more.