Yukihira and Two Brinemaidens at Suma
Okumura Masanobu Japanese

Not on view
Masanobu, a great innovator of ukiyo-e painting, gives the classic tale of the sisters Matsukaze and Murasame a novel treatment. The setting, sketched lightly in ink, is Suma's desolate shore, but the colorful protagonists are characteristic of the "floating world" of Edo's pleasure quarter.

Here, the sisters' lover, Yukihira, is portrayed as an urban bon vivant and affects a stylish nonchalance. His flashy robe is patterned with the bamboo blinds of a well-appointed room and features crests of a courtier's cap, furthering the playful fantasy of the Edo townsman as aristocratic lover. A striped jacket and hat, typical of an Edo dandy, are draped on the tree in the background, recalling the fabled pine at Suma where Yukihira once left a robe and cap as parting gifts.
#8940. Yukihira and Two Brinemaidens at Suma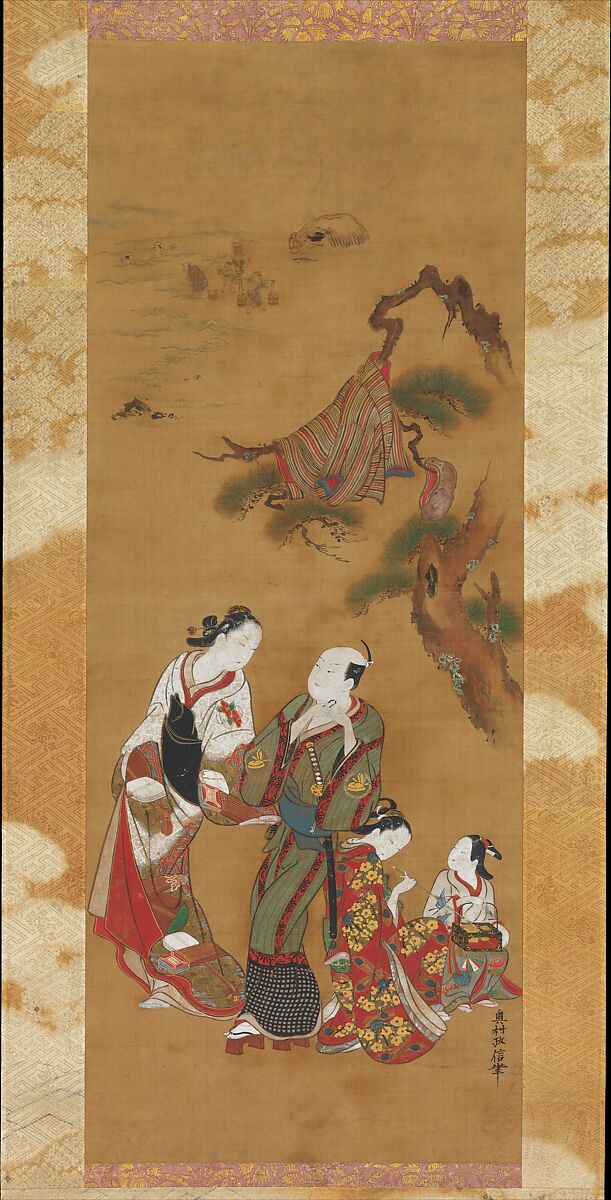 This artwork is meant to be viewed from right to left. Scroll left to view more.