Scroll of Mudras
Not on view
This handscroll depicts hand gestures known as mudras in Sanskrit, the Indian language in which many early Esoteric Buddhist texts were written. In Japan the gestures are called insō, the Japanese term for a Chinese word that combines the characters for "seal" and "form."

In Esoteric Buddhism mudras are physical enactments of ultimate truths revealed through the Buddhas and other deities. Practitioners of Esoteric Buddhism in Japan form mudras during meditation and rituals and use them to interpret the meaning of painted and sculpted Buddhist images. These scrolls were passed down in the Kyoto temple Shōren-in, a Tendai School temple traditionally administrated by imperial princes who had taken religious vows.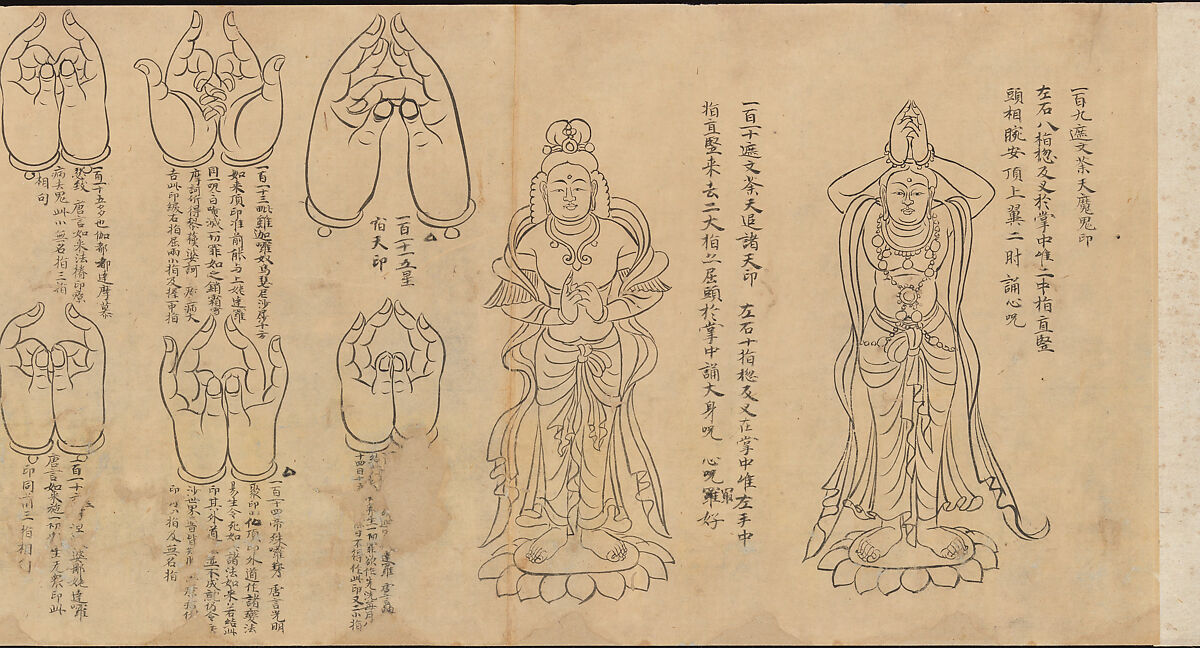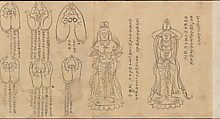 This artwork is meant to be viewed from right to left. Scroll left to view more.