Solidus of Heraclius, Heraclius Constantine, and Heraclonas
On view at The Met Fifth Avenue in Gallery 301
Herakleios included his sons' portraits on his coins to ensure that his subjects would expect them to succeed him. Some of the earliest Arab coins minted in Syria in the later 600s mimicked his coins.

Coins connected an emperor to his subjects. He paid the army in coins, received taxes in coins, and was responsible for maintaining their weight and purity. These coins of early Byzantine emperors conveyed imperial ideals through inscriptions and images.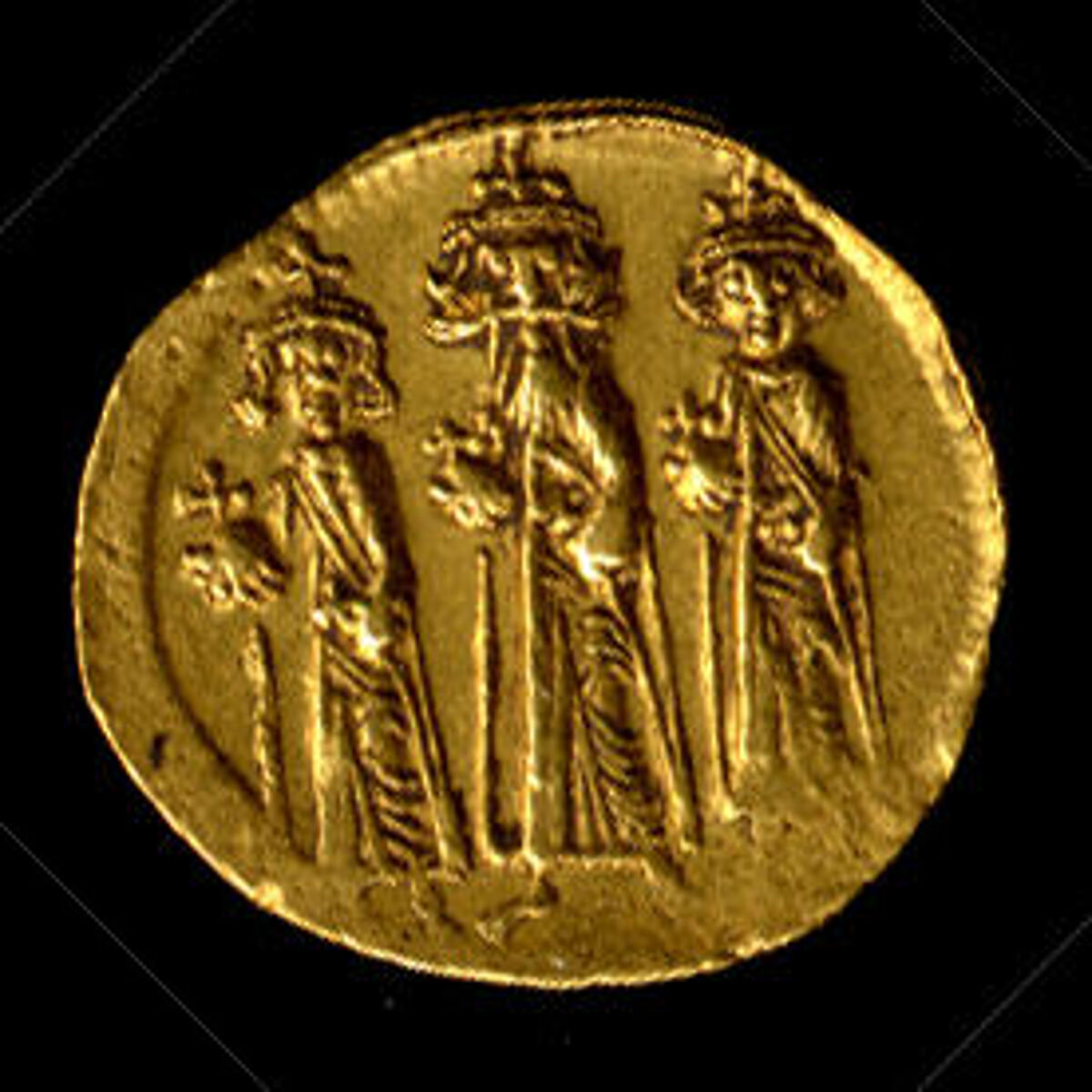 This artwork is meant to be viewed from right to left. Scroll left to view more.