Leaf from a Beatus Manuscript: the Fourth Angel Sounds the Trumpet and an Eagle Cries Woe
Not on view
Illustrated Beatus manuscripts bring to life an extraordinary vision of the end of the world, as recorded by Saint John in the Apocalypse (Book of Revelation) and filtered through the lens of Beatus of Liébana, an eighth-century Asturian monk. These manuscripts are unique to medieval Spain and a testament to the pervasive artistry and intellectual milieu of monastic culture there. The leaf shown here comes from a manuscript disassembled in the 1870s.

This illustration presents two key protagonists from the eighth chapter of the Apocalypse: the fourth angel, who sounds a trumpet as the sun, moon, and stars darken; and an eagle who cries woe to the inhabitants of the earth.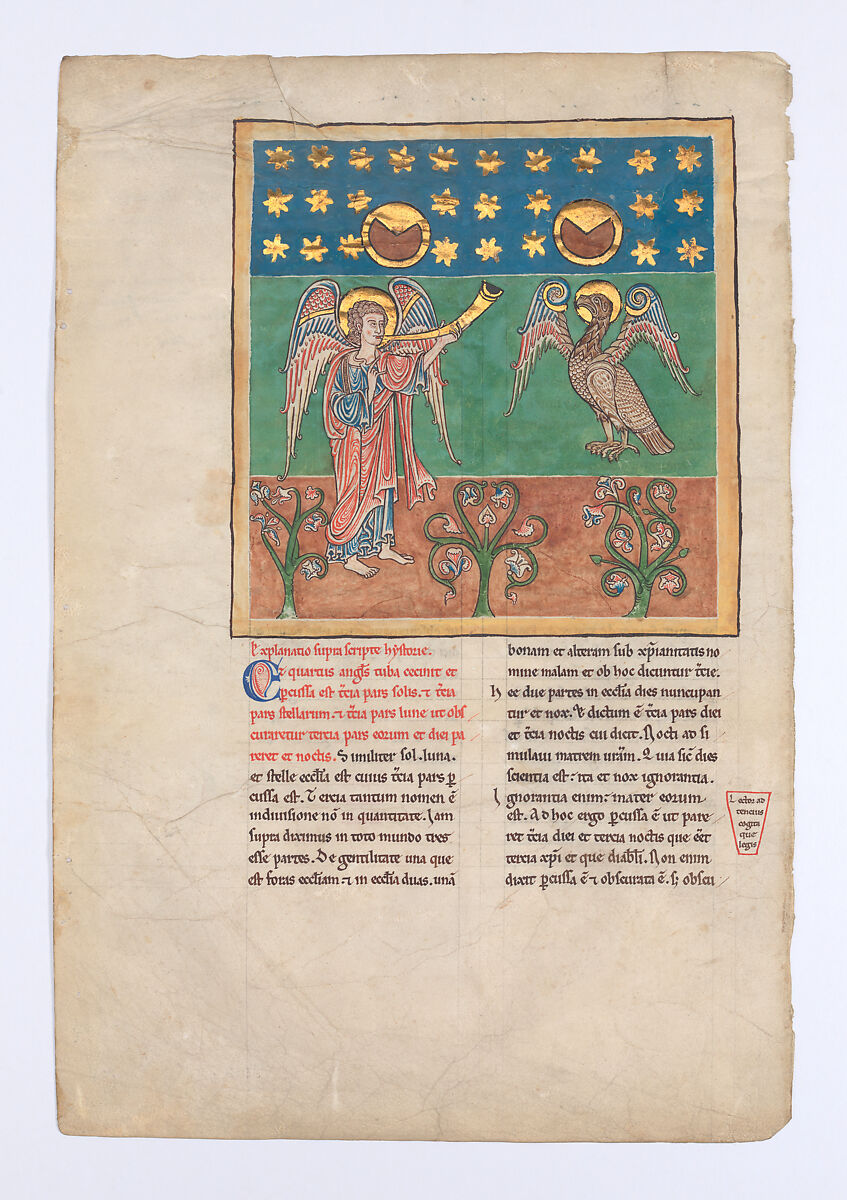 This artwork is meant to be viewed from right to left. Scroll left to view more.