Drawing for "The Card Game"
Fernand Léger French

Not on view
Card games were one of the few ways that soldiers could distract themselves from the monotony and misery of their daily lives during World War I. Léger had dug trenches on the frontline, and a sense of his claustrophobic cramped quarters is reflected in this drawing of a tubular machine-man, whose left arm is bent as if holding cards or at least shielding them from view. On December 5, 1917, Léger sold this drawing, along with additional studies and the final oil painting The Card Game (1917; Kröller-Müller Museum, Otterlo) to his new dealer Léonce Rosenberg. It was Léger's first major sale since the war had begun.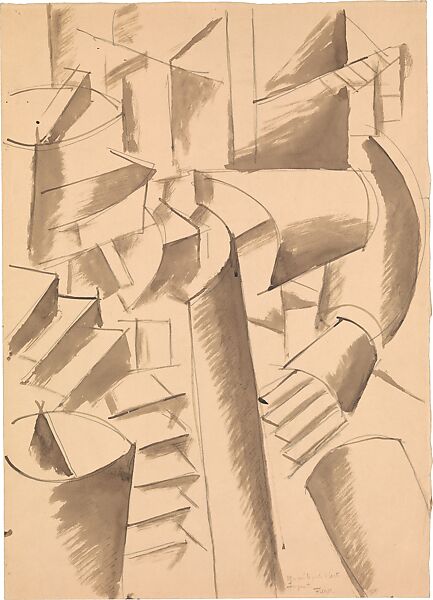 This artwork is meant to be viewed from right to left. Scroll left to view more.