Still Life with Fan: "L'Indépendant"
Pablo Picasso Spanish

Not on view
Presumably aware that this painting might seem impenetrable at first glance, Picasso provided a literal reference that he thought would be recognizable to anyone: the masthead of L'Indépendant, the local newspaper of Céret, the French town in the foothills of the Pyrenees where he was staying. The reproduction of the folded newspaper provides information about the scale and subject matter of the painting and may prompt a viewer to seek out other identifiable objects, such as the curve of the café table at right or the five-petal flower on a curved stem, bottle, and glass at center. The individual gray and blond brushstrokes lend an optical vibrancy and contrast with the dark contour lines in the painting's center.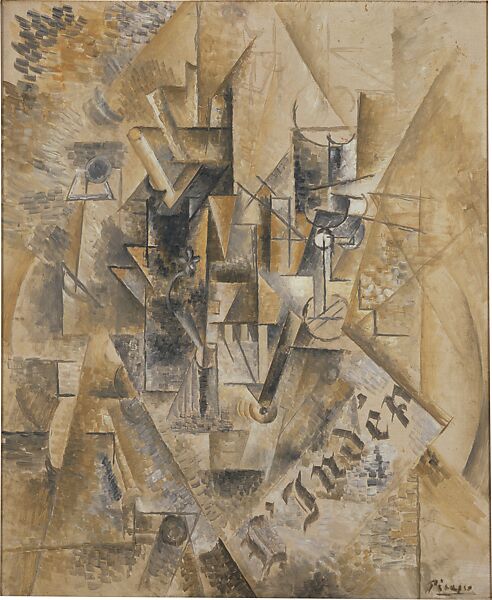 This artwork is meant to be viewed from right to left. Scroll left to view more.