Sursanga
Not on view
Richly decorated musical instruments such as this sursanga were often given as gifts and used for display or wall decorations. This instrument is painted in the Mysore style and the belly depicts both Ganesha (seated on a lotus flower) and Sarasvati (on the left playing a veena and riding a peacock). The sūrsanga derived from the dhrupad rabāb in the late 19th century as an adaptation more suited to the musical styles of the time. The skin covered resonators were replaced by thin wooden face plates and the gut strings were replaced by metal ones. By the mid-20th century, however, very few people continued to play this instrument.

Description: Globular body of hard-wood; hollow neck tapering towards top; open peg-box terminating in a fan-ivory edging. Two pegs on one side, three on the other; entire instrument elaborately painted.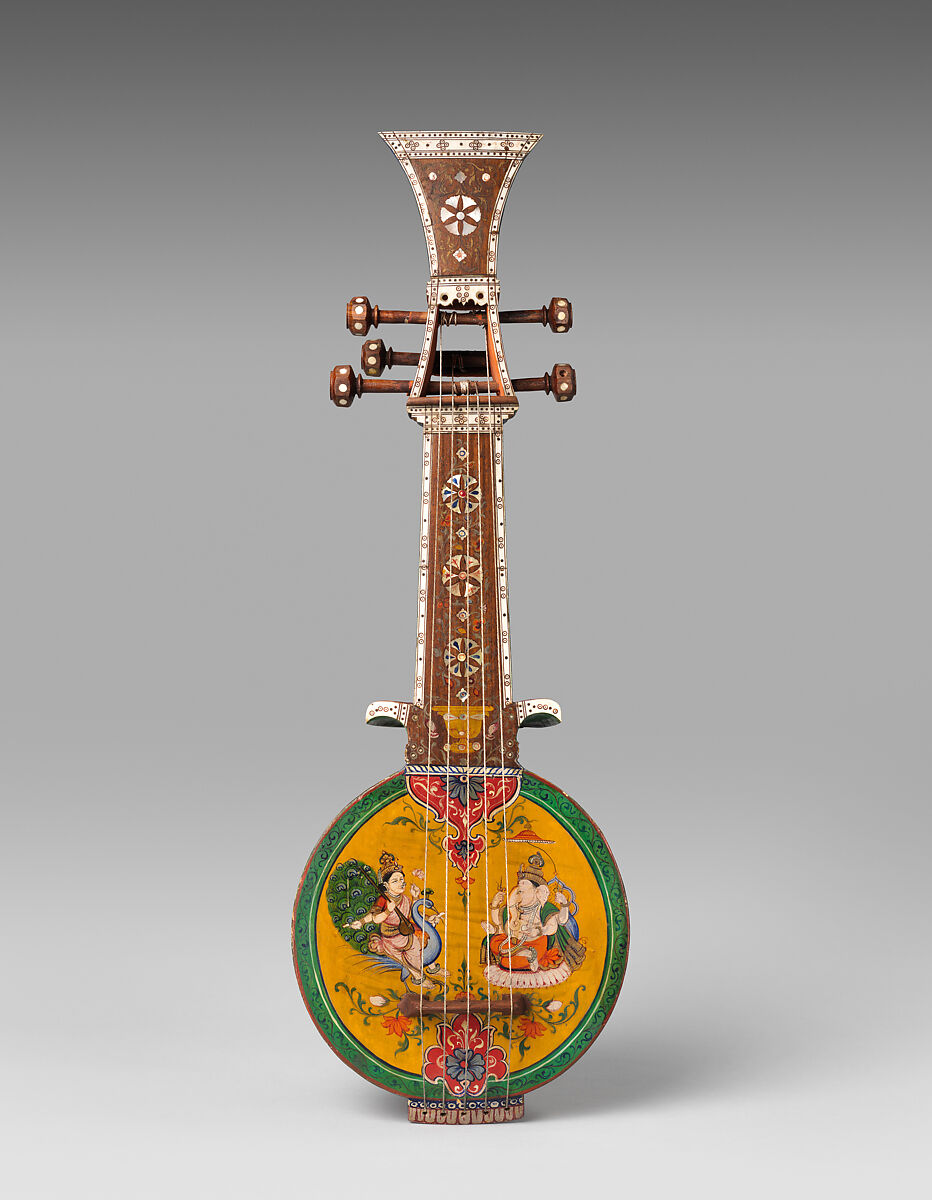 This artwork is meant to be viewed from right to left. Scroll left to view more.