Artist's Painting of a Hippopotamus
New Kingdom
On view at The Met Fifth Avenue in Gallery 117
The hippopotamus on this ostracon was painted with the sure hand of a skilled artist who had no need of a grid. Other ostraca in the collection were clearly made as templates to be used when transferring an image to the wall of a tomb or a temple (see 36.3.252, 23.3.4), or as practice pieces (14.6.191, 30.8.234, 31.4.2). The purpose for this sketch and others (23.3.7, 23.3.33, 26.7.143) is less clear.

Broadly speaking, the Egyptians viewed the world in terms of the opposing forces of order and chaos, and they recognized these forces in the creatures around them. In its benign aspect, the hippopotamus, standing upright, was used to represent the goddess Taweret (26.7.1193), the protector of children and pregnant women. But the hippo could also be a dangerous, destructive beast, and the Egyptians had great respect for its power. In its destructive aspect, the hippo was a stand-in for Seth, the god of chaos, and scenes of the king, or the god Horus, or even a deceased tomb owner harpooning a hippopotamus can be read as depictions of the triumph of order over chaos. In this small painting, however, the animal is not shown in an aggressive pose. In this case the image may simply be what meets the eye: a representation of a hippopotamus.
#1115. Artist's Painting of a Hippopotamus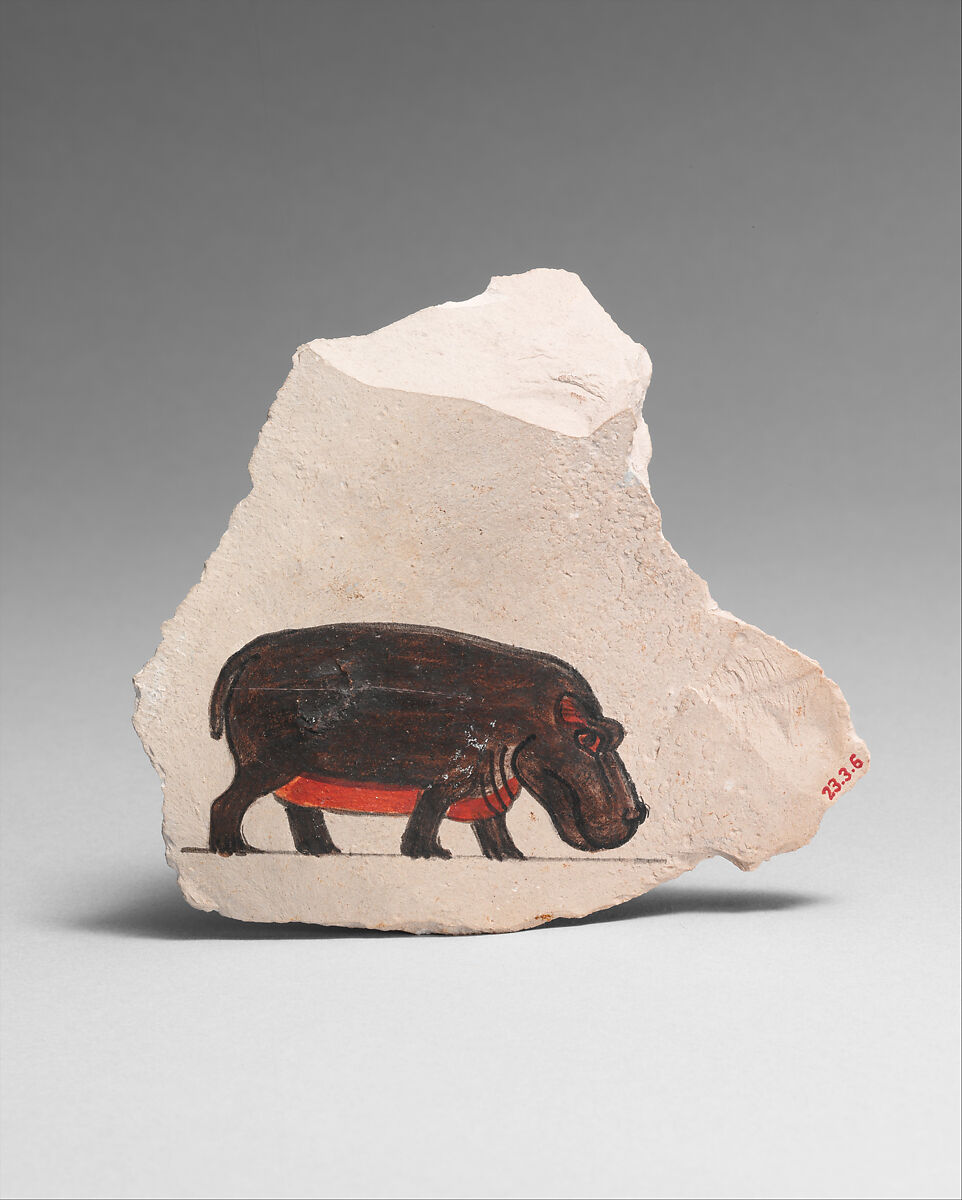 This artwork is meant to be viewed from right to left. Scroll left to view more.