Model Sailing Boat Transporting a Mummy
Middle Kingdom
On view at The Met Fifth Avenue in Gallery 109
This model represents a funerary bark transporting the deceased Djehuty. His mummified body lies on a bier under a canopy and is tended by two women who play the roles of the goddesses Isis and Nephthys, sisters of the funerary god Osiris. Djehuty has become a blessed spirit and, in a way, Osiris himself: the short text on the papyrus scroll held by the priest addresses the mummy as "O Osiris."

A group of sailors standing by the mast hoists the sail (not preserved) for this boat, while four men sit crouched before the mast and canopy. Their posture is akin to the so-called "block statues" or "cube statues," well known from Middle Kingdom art. It has been argued that this posture indicates the person so represented is partaking in rituals. The steersman and another person at the side of the bier crouch in a similar position, although each of them has one arm free for action.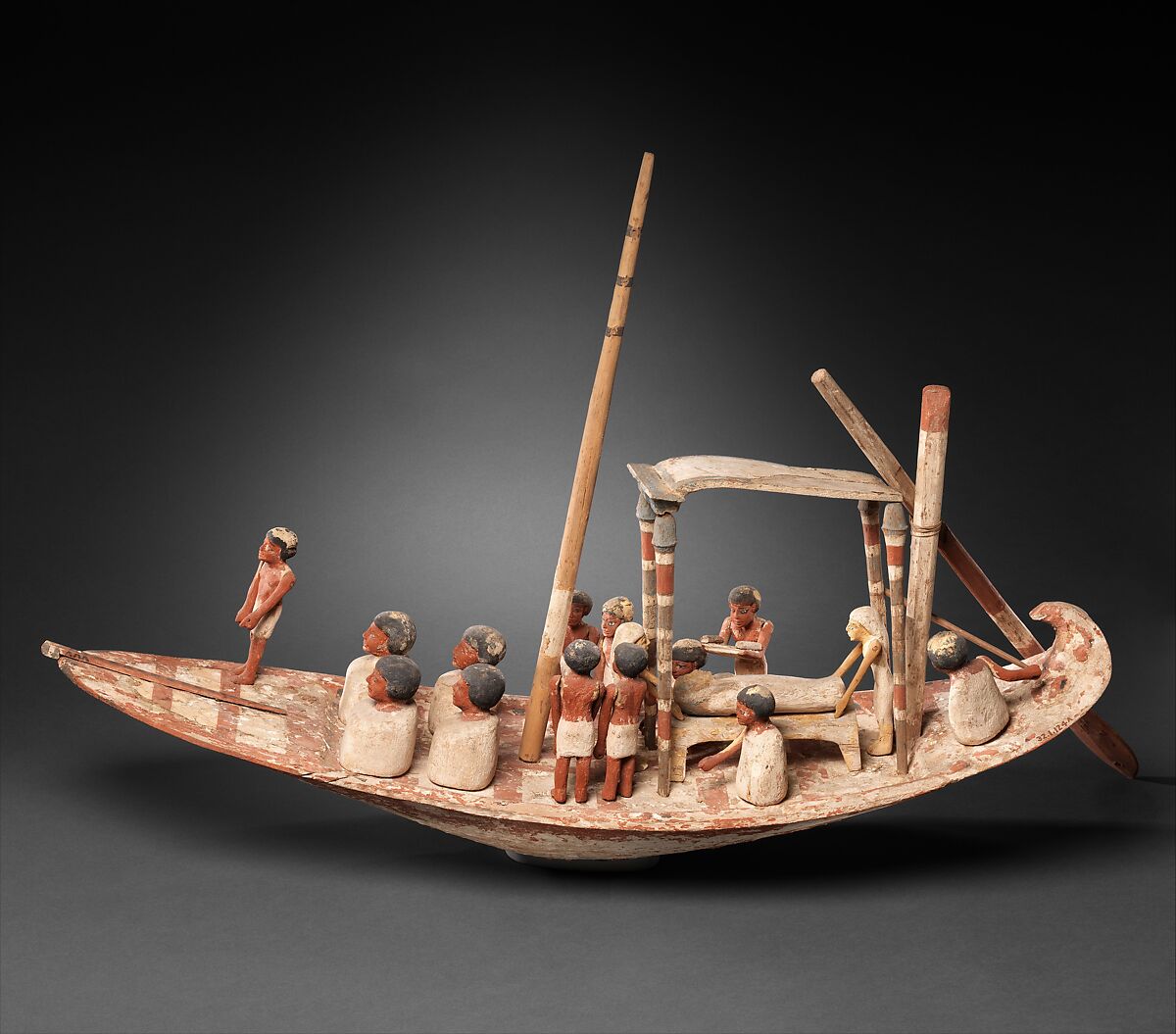 This artwork is meant to be viewed from right to left. Scroll left to view more.